high quality
site furnishings
Keystone Ridge Designs is a leading designer and American manufacturer of commercial-grade site furnishings. For 25 years, we have been transforming public spaces with our unique collection of powder coated steel benches, litter receptacles, bike racks, table sets, bollards, planters and other site amenities.
From classic designs to modern site furniture solutions, our high-quality outdoor furnishings add the perfect finishing touch to parks, shopping centers, city streetscapes, campuses and landscapes nationwide.
NEW PRODUCTS FOR
TODAY'S PUBLIC SPACES
Outdoor areas are being used in new, creative and necessary ways.
Our latest seating solutions foster outdoor social interaction and versatile landscape design.
WE'RE ON THE TIPS CONTRACT!
Our exclusive site furnishings are available through this leading
national government purchasing cooperative.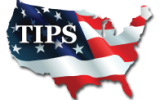 ESSENTIAL OUTDOOR FURNISHINGS &
ANTI-MICROBIAL PUBLIC SAFETY AMENITIES
Public spaces are changing and safe, beautiful outdoor environments are more important than ever.
Inspire and promote public wellness with innovative site solutions for healthy public space design.
Keystone Ridge Designs, Inc. Offers
High-Quality Site Furnishings
As the premier outdoor site furnishings company, we provide a range of styles and design options that blend into any architectural design or setting. Our high-quality outdoor furnishings are featured on college and university campuses, malls, and retail stores in major cities across the United States. Our commercial site furnishing solutions are also seen in healthcare centers, corporate office buildings, hotels, resorts, parks, and community centers throughout the country. From modern site furniture to commercial site furniture that reflects the aesthetics of the building, we have the right site furnishings for any new outdoor area, building, and renovation or remodeling project.
Keystone Ridge Designs offers a top selection of modern design site furnishings for any outdoor space. This includes multiple options in chairs, benches, and commercial outdoor table designs. We create the ideal combination of quality site furnishing products to provide a comfortable place to sit, or a practical and durable commercial and outdoor bike rack.
Our decorative steel bollards, which are ideal for traffic control and creating boundaries in outdoor spaces, are a perfect addition to patios and sidewalks. Our custom site furnishings and benches are ideal for parks, patios, sidewalks, and common areas. We even provide memorial benches to celebrate individuals throughout the community. To keep the area clean, choose from our extensive inventory of commercial trash cans. Each of our products comes customized to your needs, with powder coating for a long-lasting finish that never fades, peels, or chips.
The selection, detail in manufacturing, and ability to customize colors to match any commercial property make Keystone Ridge Designs a top manufacturer of commercial site furnishings. Built to look beautiful and last for a lifetime, our high-quality outdoor furnishings are an investment in the beauty and function of any outdoor space.