Add Personalization and Recognition With Custom Memorial and Sponsorship Benches
Keystone Ridge Designs' custom recognition products and memorial benches are a beautiful and creative way to commemorate a person, place or event through durable outdoor furnishings.
With an assortment of designs and customizations, our high-quality site furnishings easily allow parks, schools, business owners, community organizations, cemeteries or individuals the ability to sponsor a bench, offer a dedication, or have their own private memorial on commercial-grade outdoor benches, litter receptacles, bike racks, table sets, or other park and streetscape amenities.
Whether seeking to do a memorial garden bench or single park bench dedication, or looking to initiate a fundraising opportunity with a bench sponsorship program, Keystone Ridge Designs' customization capabilities offer the ideal solution.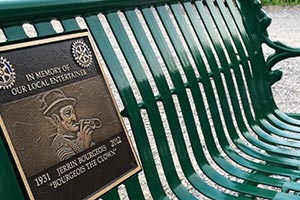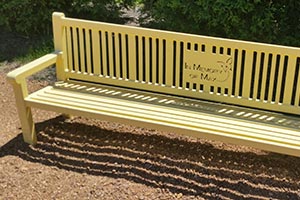 Plaques
Our cast bronze plaques provide outstanding beauty with durable function to create a long-lasting memorial. Create personalized memorial plaques in different sizes and background colors with options to include logos, emblems, images or symbolic icons. For a silver-tone dedication plaque, aluminum plaques make a great alternative. Plaques can be purchased on their own or installed onto any of our site furnishings.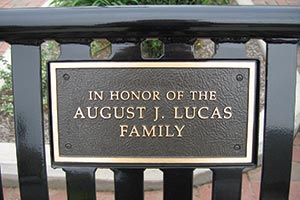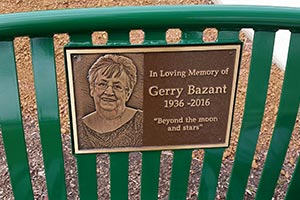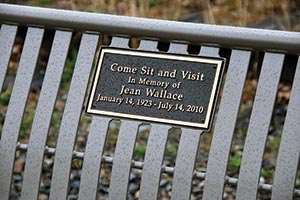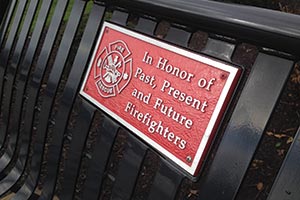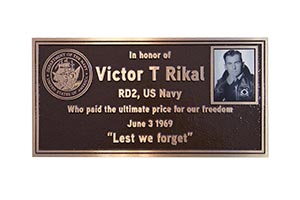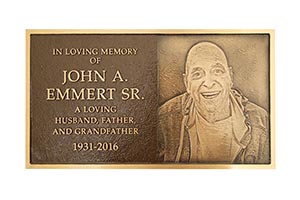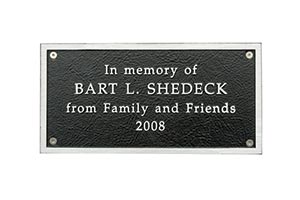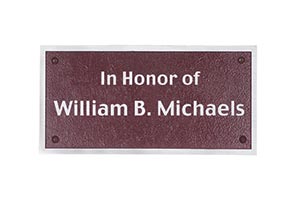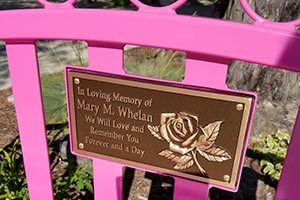 KeyshieldArt™
For full-color memorials, our KeyshieldArt™ process can take any image, photo, pattern or custom graphic to create a vibrant dedication that leaves a lasting legacy. Through a proprietary process that fuses imagery onto our powder coat finish, the options are endless to customize a dedication bench or other product to your exact specifications.