Create a successful zero waste initiative with well-placed and well-marked receptacles for sorting trash. Keystone Ridge Designs offers an array of litter receptacles designed to promote easy trash separation, and our customizable decals help keep waste out of landfills by specifying compostable, recyclable or other instructions.
Any of our standard litter receptacles can be converted into recycling or compost containers by adding custom lids. Add decals, KeyshieldArt™ custom signage or bronze plaques to receptacles to provide simple waste disposal solutions for pedestrians. Choose from standard graphics or create your own. Below is a collection of examples that showcases our capabilities. Call for pricing.
Complete Sorting Solutions
From our space-saving split lid container to our Dual trash/recycle units, these products create a universal look with multiple functions.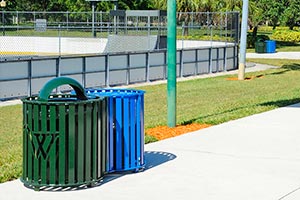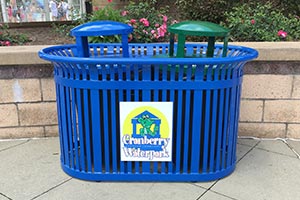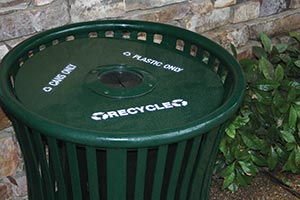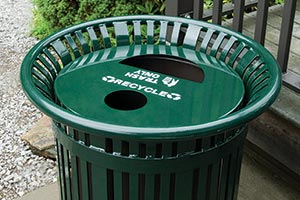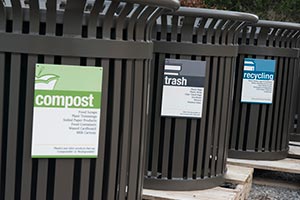 Additional Recycling & Compost Examples
Consider powder coat colors and unique graphics to enhance your recycling and composting initiatives and make an impactful statement.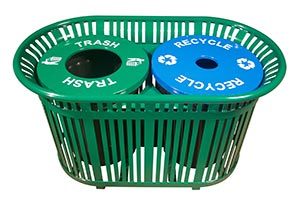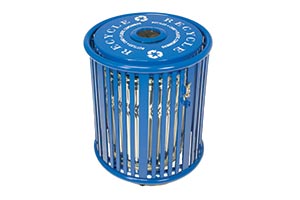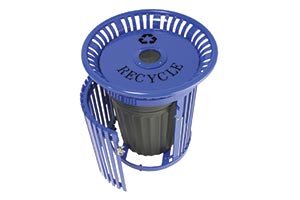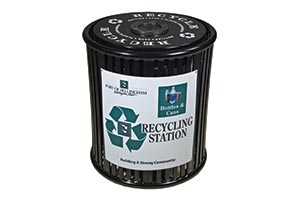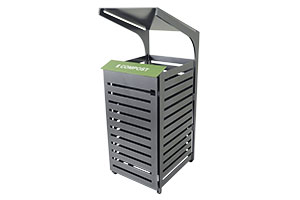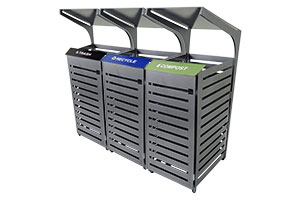 Lid Options
Our flat lids are versatile and provide ample space for providing waste disposal instruction. Use our standard text and graphics or create your own unique message.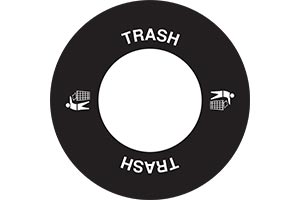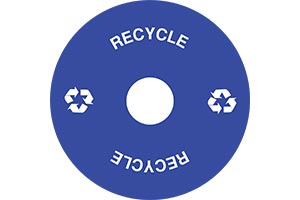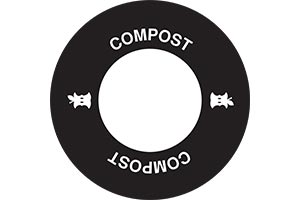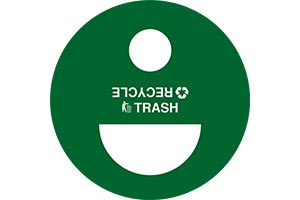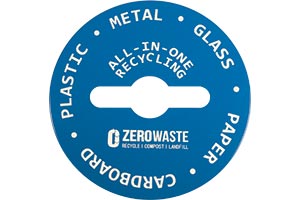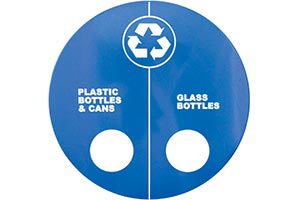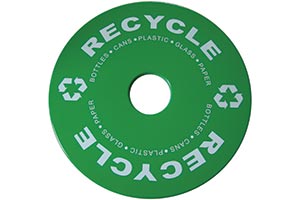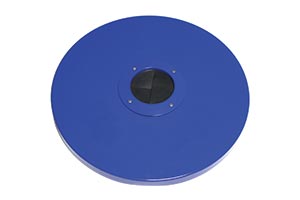 Sorting Decals and Custom Signage
Whether it's a simple word or a full-color instructional plaque, we can make your containers stand out.