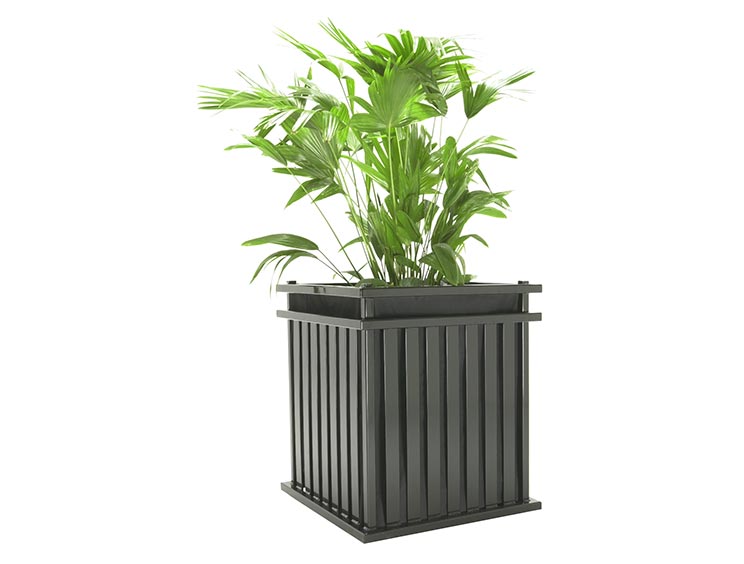 M
c

Connell Planter

In the style of the Arts and Crafts movement, the McConnell focuses attention on the creation of the heart and hand. Bench with back is covered by Patent No. Des. D413,449. Flat bench is covered by Patent No. Des. D423,239. Litter receptacle is covered by Patent No. Des. D421,824. Ash urn is covered by Patent No. Des. D423,166. Ash/trash is covered by Patent No. Des. D457,701. All other McConnell pieces are Exclusive By Design. View the entire McConnell Series here.

Click on the box(es) below to collapse product details, documentation and pricing.

MC4-22 - McConnell planter 22 gal

Length: 25 5/8 in.

Width:

25 5/8 in.

Height:

31 1/16 in.

Weight:

165

Price:

$1,885.00

Downloads:

CAD File

(.dwg) |

Product Data

(.pdf) |

MC4-32 - McConnell planter 32 gal

MC4-38 - McConnell planter 38 gal

Length: 28 7/8 in.

Width:

28 7/8 in.

Height:

34 15/16 in.

Weight:

185

Price:

$2,080.00

Downloads:

CAD File

(.dwg) |

Product Data

(.pdf) |
Product Details
Materials
Fully-welded commercial-grade steel construction.
Finish
Protected by the durable KEYSHIELD® polyester powder coat finish applied to a 7-15 mil thickness. View our Color Chart here.
Options
Support: elevated or adjustable legs
Customization
With our made-to-order manufacturing, customization capabilities are endless. Consider custom lengths, heights, colors and curves. Personalize with plaques, laser cuts, nameplates or decals. Add additional arms to benches or customized lids to litter receptacles. Incorporate alternative materials such as wood or recycled plastic. And if all else fails, talk to us about completely original concepts.
Coordinating Site Furnishings