The Benefits Of Steel Site Furniture
Our manufacturing processes allow us the flexibility to customize and create products using all types of materials including steel, Ipe, aluminum, stainless steel and recycled plastic. We have followed design trends and perfected the process for all of these different materials, but we must admit that our true passion lies in steel.
Keystone Ridge Designs is located in a suburb of Pittsburgh, PA. Steel is a part of our region's history and it is the roots of what has made our region so strong in manufacturing. Pittsburgh has long since surpassed its reputation as just a steel town, gaining nationwide recognition in robotics, technology, creative arts and countless other industries, but the ethics of hard work, quality, innovation and American manufacturing continue on. And steel remains a part of it.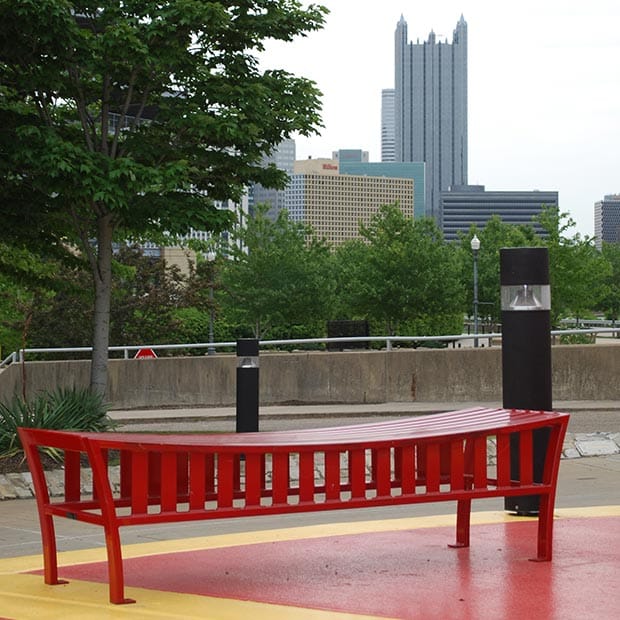 It is not just our regions' past that drives our affinity for steel, or even our love of the Pittsburgh Steelers. It's because, when it comes to site furniture, in our opinion, steel is the best material for top-quality products.
Here we present the benefits of steel site furnishings:
Strength & Durability
Steel offers a long-life durability. There are no worries about warping, cracking, or splitting. The incredible strength of the material allows it to hold up to the many challenges of public spaces. We can recount stories of our steel trash cans surviving hurricanes, forklifts, car collisions and more.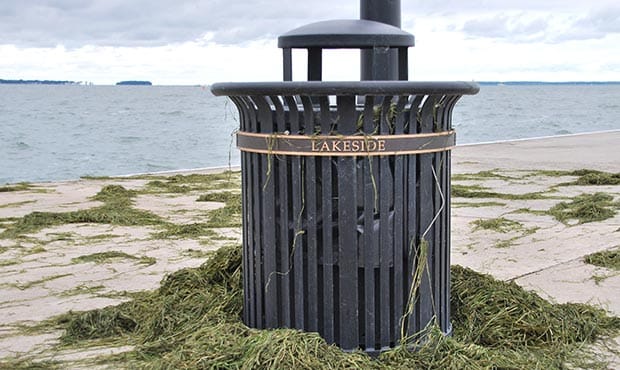 Weight
Plain and simple, steel is heavy. These products will not blow away on a rooftop patio. And we dare anybody to try and steal one! While we can't say it hasn't happened, you're not sneaking away with a 300 pound steel bench very easily.
Welds
When our steel furnishings are manufactured, they are fully-welded to become one unit. There are no parts or pieces to come off, no screws to come loose. No assembly on site. It is welded into one piece of solid perfection. The full weld seams prevent the risk of rust forming at connection points, contributing to the overall strength of the product.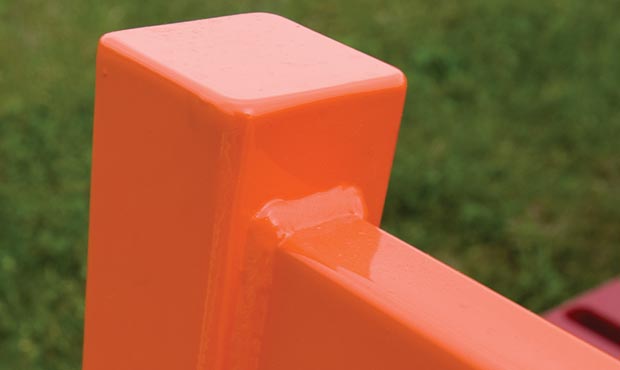 Recycled Content / Recyclable Material
Most steel tubing and steel bar that we get from our suppliers contains at least 25% recycled content. Certain pieces contain up to 100% recycled steel. And the product itself can be recycled when out of use, melted down and used as scrap.
Low Maintenance
Steel furnishings do not need to be treated to maintain their finish. A powder coated steel product simply can we washed with soap and water. Structurally, it is capable of lasting a lifetime with minimal maintenance.
Smooth Finish
After sandblasting and a phosphate coating, steel offers a smooth surface that is perfect for the application of polyester powder coating. The finished product has a smooth, satin-like finish resistant to damage and free of splinters, pin holes, bubbles or any other imperfections.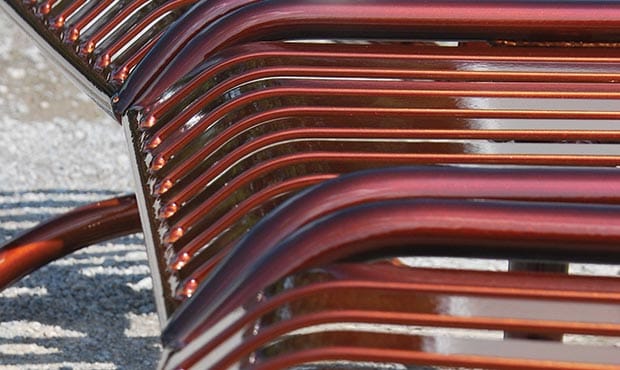 We know that some design visions require lighter weight products, aluminum castings or the look of wood. We respect that and embrace it with options in our own product line. We stand behind the quality of all of our products. However, if we have to pick a favorite material to work with, steel will always hold a special place in our hearts.