Top 9 Modern Outdoor Benches For Commercial Settings
Site furniture designs vary from traditional to contemporary to suit a wide range of project plans and aesthetic themes. If modern is your design vision, here is Keystone Ridge Designs' list of popular contemporary commercial-grade benches from our diverse line of site furnishings.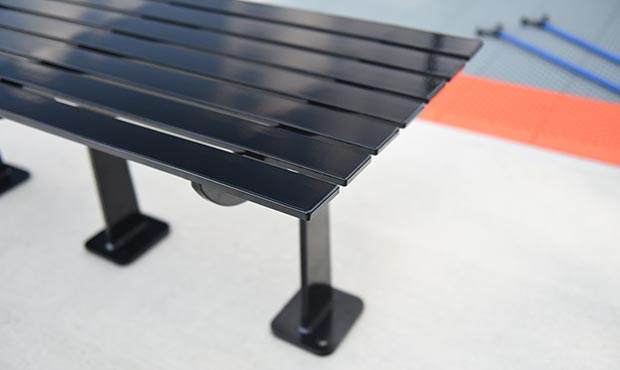 1. Carson
The design of the Carson is all in the details with simple comfort curves, understated construction and smooth, seamless lines. Since its launch in 2018, onsite installations and architect specifications continue to be on the rise with this trending product series. Patent No. Des. D854,346.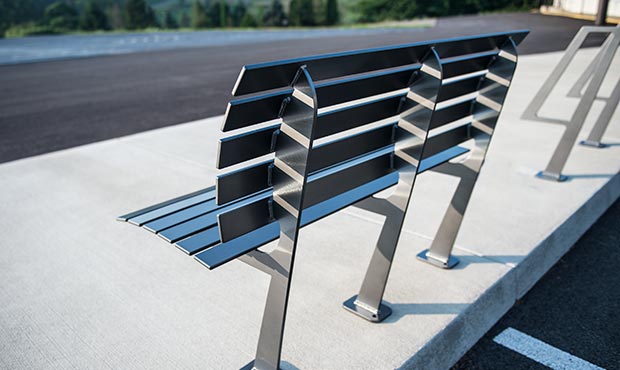 2. Creekview
As a new product launch in the Keystone Ridge Designs 2019 catalog, the Creekview was inspired by a client's vision for unique streetscape amenities. While taking into consideration body ergonomics, the Creekview bench was designed to convey a visual of clean lines with enhanced contrast of wood-grain aluminum slats. Patent Pending.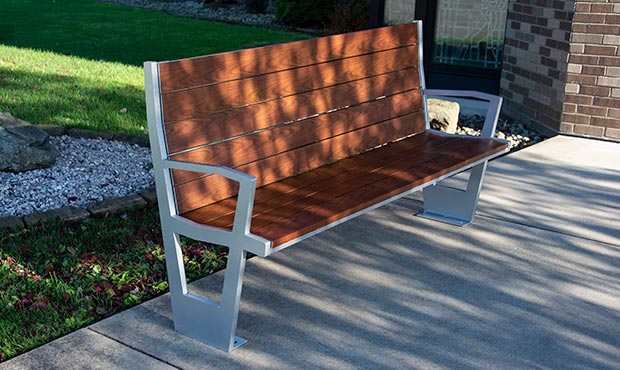 3. Everett
With wide slats and broad arms, the Everett bench evokes an innate strength and durability while still mimicking distinctive angles and contouring of modern architecture. It is easily at home in busy urban settings. Patent No. Des. D794,971.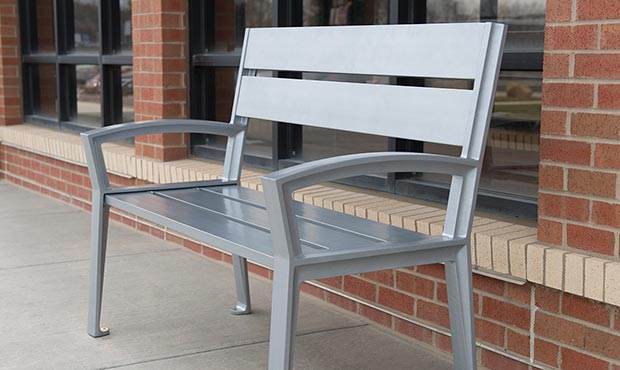 4. Loma
This bench is so contemporary it is not even a bench at all! Challenging designers to rethink public spaces and modern seating concepts, the Loma invites lounging in new and creating ways. A design that moves and flows as smoothly as nature itself, the Loma Chaise Lounge is sure to bring new life to any outdoor development. Patent No. Des. D856,018.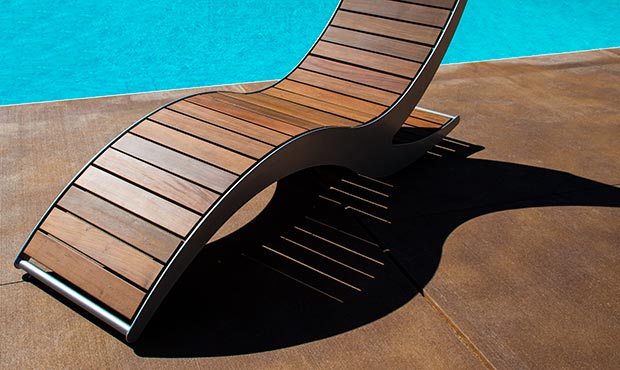 5. Volant
The seating versatility and low-profile lines of a flat bench continue to remain en vogue. The distinct v-shaped pedestal base and mixed media elements of the Volant offer a refined take on bench seating.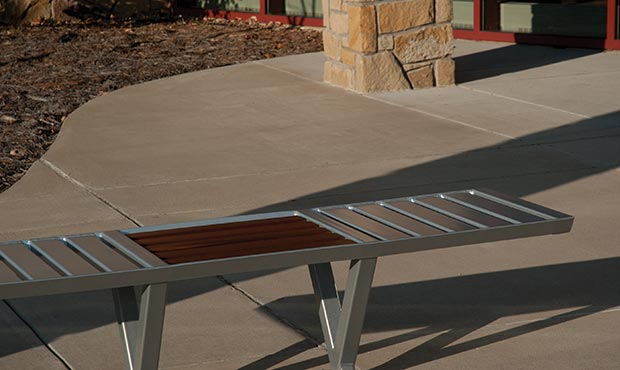 6. Penn
Designed for today's urban streets, transit stations or city parks, the Penn bench is an innovative streamlined design that sprouts up from the base to float effortlessly within the landscape.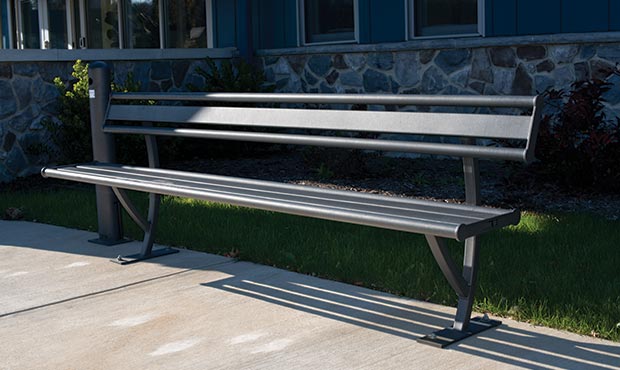 7. Sienna
The Sienna creates a light and airy appeal for a minimalistic touch to public space management. A gently curving frame with a sleek horizontal pattern, this bench is crafted for superior comfort while exuding a modish allure.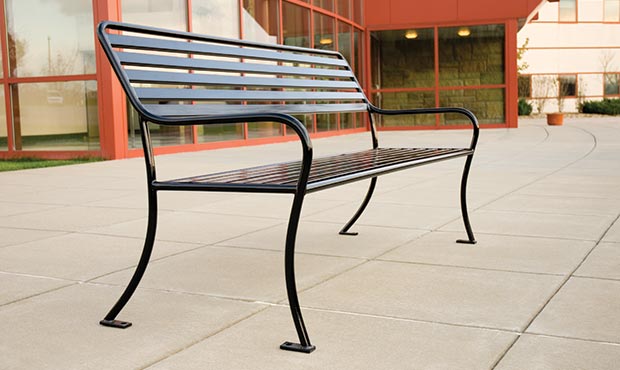 8. Schenley
Classic park bench inspiration is combined with modern curves and stylish nuances in the Schenley Bench. The Schenley achieves a transitional presence that moves an open space in a direction that feels both timeless and fresh. Patent No. Des. D629,233.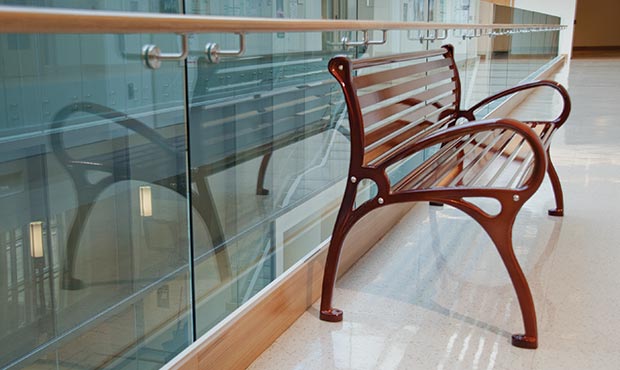 9. Breakwater
A bench that has been a part of Keystone Ridge Designs' product line since 2002, the Breakwater bench gains a resurgence with its subtle notes of contemporary farmhouse styling and modern rustic appeal that coincide with today's design trends. Old is new again and the Breakwater embodies this perfectly. Patent No. Des. D465,936.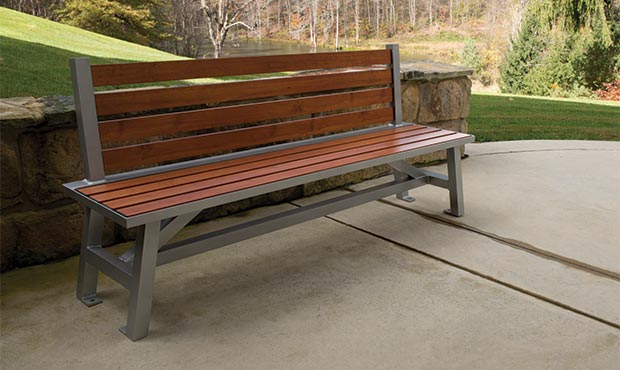 Whether your vision is to convey a theme, achieve classic design, take a modern approach or be somewhere in between, Keystone Ridge Designs' complete line of benches offers a variety of creative options and customizable alternatives to become the perfect landscape accessory.