Guide to Custom Signage and Graphics
An essential component to both property management and landscape design, outdoor signage and graphics help to instruct pedestrians, provide wayfinding, recognize local history or reinforce a brand name. At Keystone Ridge Designs, we specialize in making public spaces more functional and interactive with commercial-grade steel site furnishings and other outdoor accessories. With that manufacturing and industry expertise, our capabilities extend to help personalize properties with custom graphics that can be incorporated into furnishings or stand alone as made-to-order signage solutions.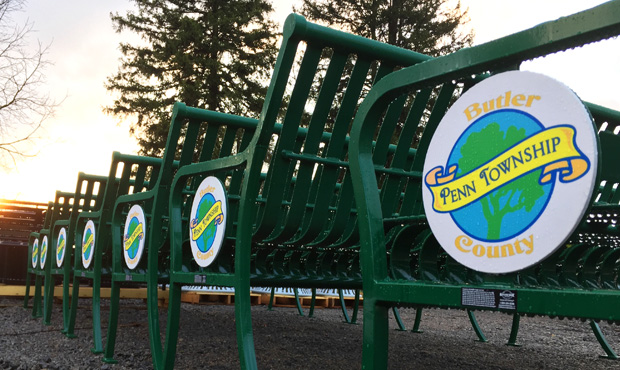 Below are some of the products and resources that can be used to make a statement on your property with graphics, logos or text.
Laser Cut Designs
Our core product line consists of fully-welded powder coated steel. For recognizable imagery that seamlessly blends into our standard site furniture designs, laser cut graphics are an impactful solution. This uses precision technology to translate logos and shapes and accurately cut them out of commercial grade steel. The laser cutouts are typically welded into place to create a sturdy customized bench, bike rack or litter receptacle application. This is a great way to showcase a brand or company name with text and logos and have it powder coated in colors to coordinate with your property and furnishings.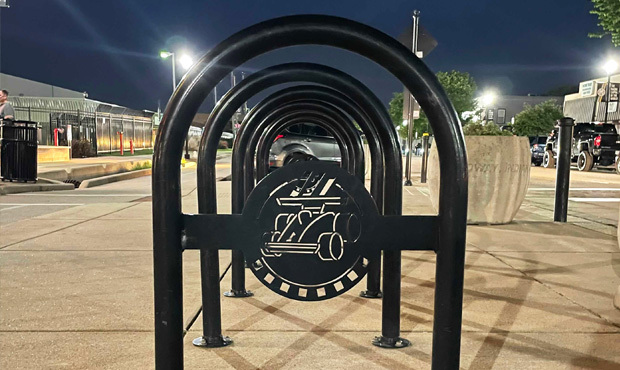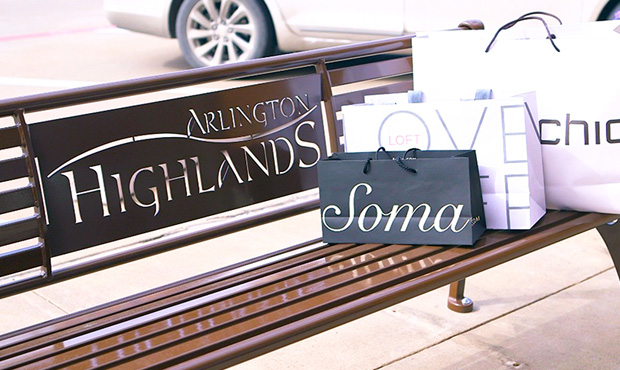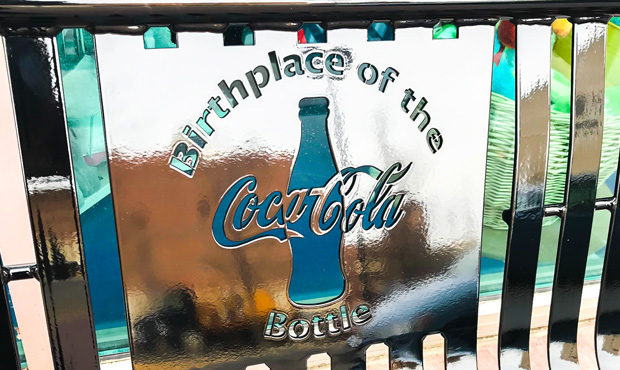 Plaques
For a traditional graphic marker with a high-end appeal, cast bronze plaques are a time-tested and popular product for onsite personalization. These are often used for memorials, donor recognition and sponsorship programs. While depicting text, names or meaningful quotes in rich bronze tones, plaques can also incorporate logos, symbols, crests and even photographs. A standard size for our most common bench plaque is 10" x 5" but custom sizes can be done to allow extra space for text and graphics. Other plaque signage applications include wall-mounted plaques, plaques stands, garden stakes, historical markers or trail-head wayfinding. Read our Guide to Plaques to learn more about this option.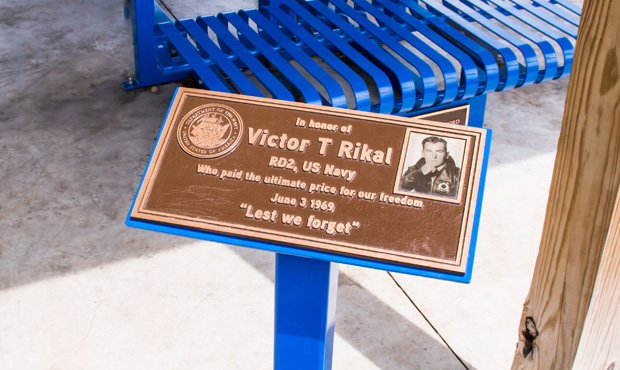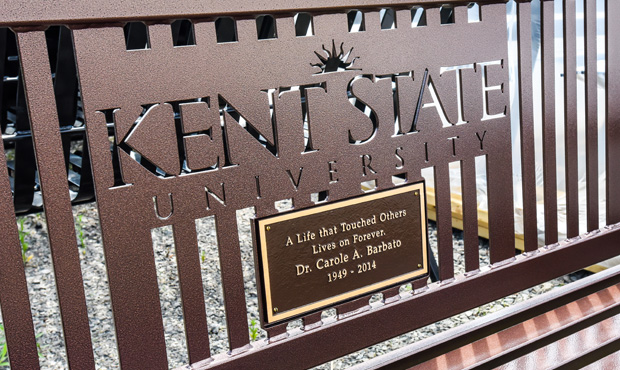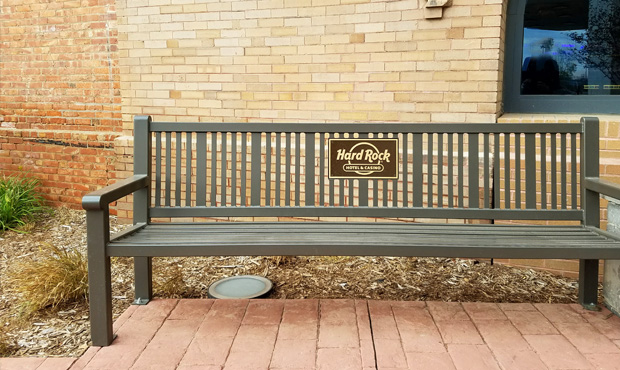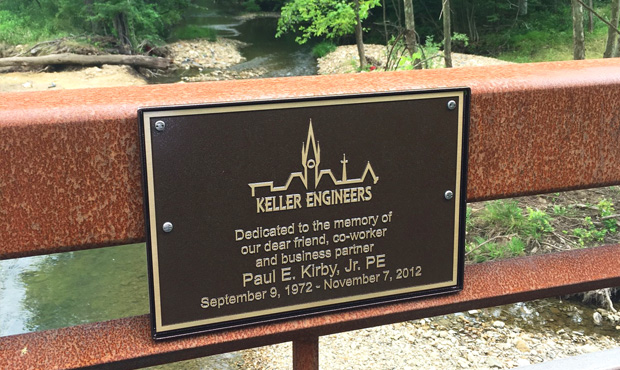 KeyshieldArt
As one of our most visual graphic solutions, KeyshieldArtTM is a unique and proprietary process that fuses images into a powder coated finish. Create high-definition, full-color imagery while maintaining the benefits of durable powder coated metal. Whether creating stand-alone signage or incorporating graphics into site furniture pieces, the options are endless to use KeyshieldArtTM for eye-catching, creative and one-of-a-kind outdoor installations. Common uses of this option can involve graphics on the back of a bench or individual slats, a wrap around a litter receptacle, a full-color printed table or an informative sign display.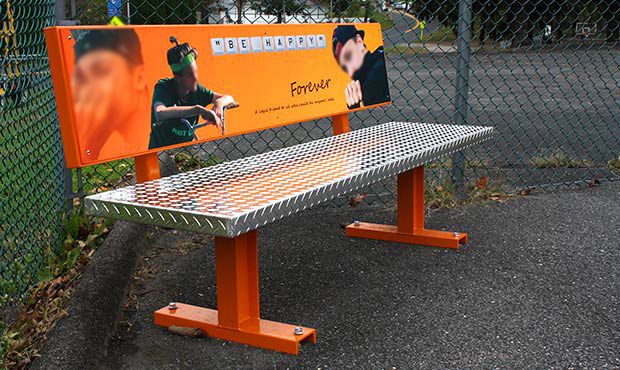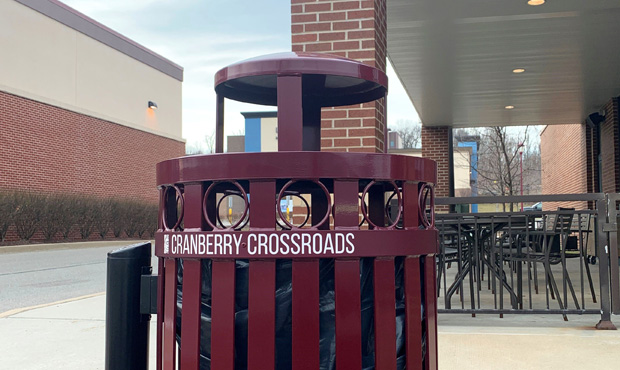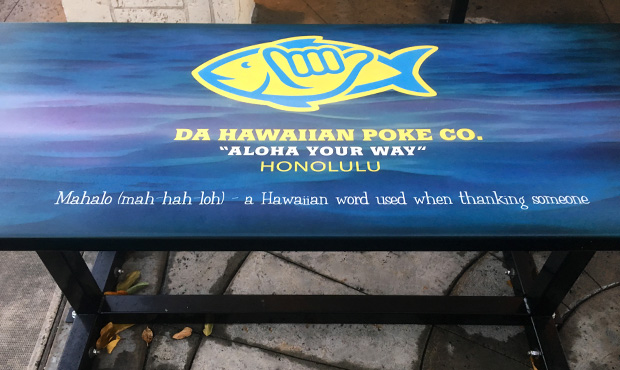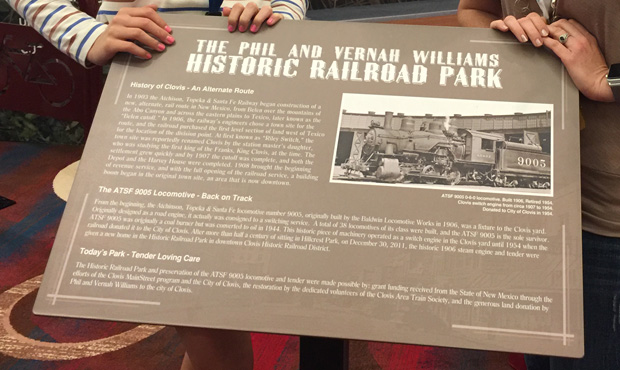 Custom Business Signage
Combine all of the above resources together and what do you get? The ability to make custom signs designed to specification. As a metal fabricator with advanced manufacturing technologies and over 25 years of expertise, we have helped numerous clients with one-of-a-kind property signage. This is where our true customization capabilities come to life – when we pair a client's vision with the perfect custom solution that speaks for itself.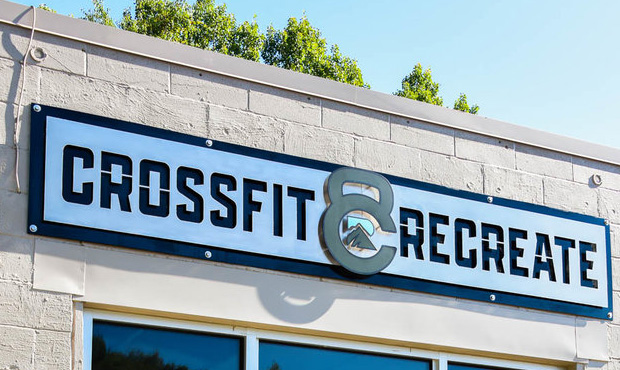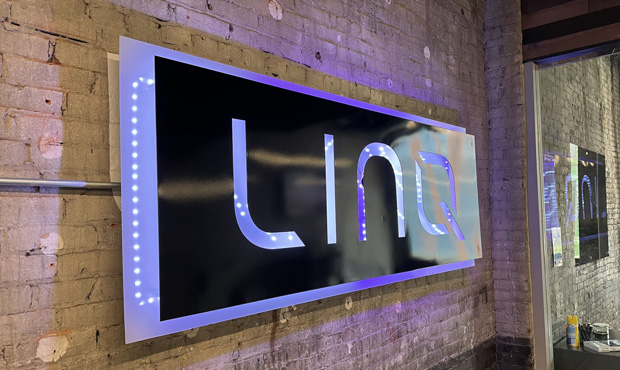 When designing a new outdoor space or considering property updates, keep in mind all of the elements that come together to create a cohesive site plan. Effective signage and graphics along with coordinating outdoor furnishings add color and function to create a personalized and welcoming atmosphere.