Spotlight on Garden Furniture
As we continue to explore outdoor escapes and the relevance of site furnishings, our minds turn towards a few notable botanical gardens and nature preserves where you will find our products. These beautiful sanctuaries offer lush gardens, acres of land, plant education, thoughtful memorial benches, and a tranquil destination to enjoy nature at its finest.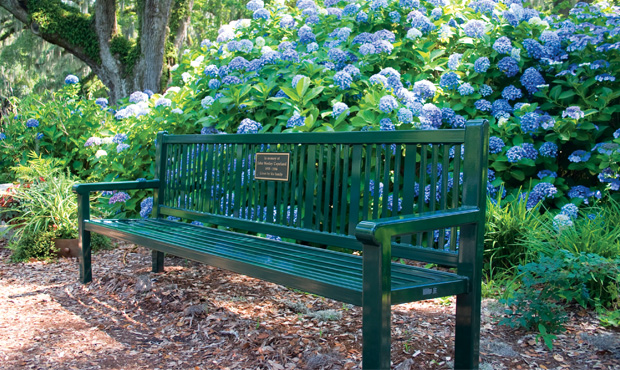 Nature has its beauty in all seasons and in all weather, so don't let the falling temperatures keep you away from the peaceful outdoor experience found in these protected spaces.
Brookgreen Gardens
With the motto "Ever Changing, Simply Amazing," Brookgreen Gardens is a sculpture garden and wildlife preserve in Murrells Inlet, SC that offers over 9,000 acres of beautiful land with a rich history. The patented design of our Reading bench (pronounced Red-ing) has become the perfect fit to grace the landscape of Brookgreen Gardens and serve as a standard for memorial plaques and donor benches. The garden benches not only provide a place of rest and reflection but they also serve as an important fundraising opportunity that supports the efforts and initiatives of Brookgreen Gardens.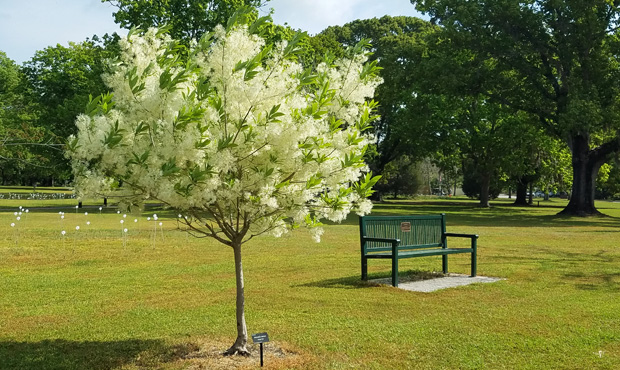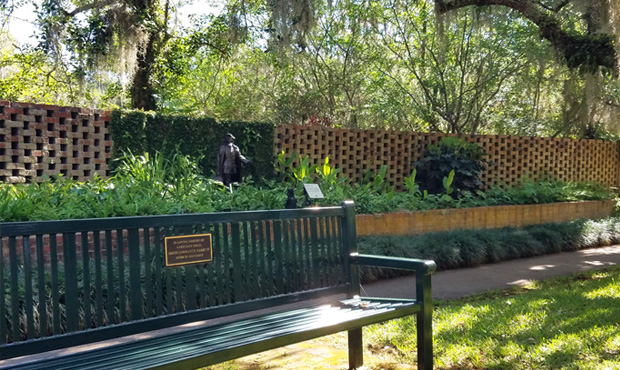 Toledo Botanical Garden
This "museum for plants" in Ohio touts more than 60 acres of display gardens and plant collections. As part of Metroparks Toledo, the Botanical Garden is home to arts festivals and seasonal celebrations that showcase the beauty of the land and invite the community to engage with nature. Our Reading benches with cast bronze plaques bring a seating element to complement the landscaped paths.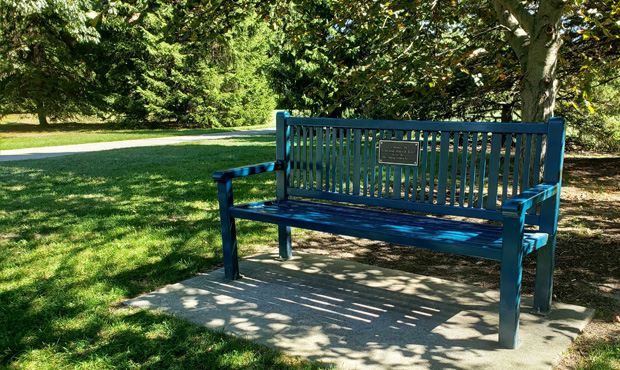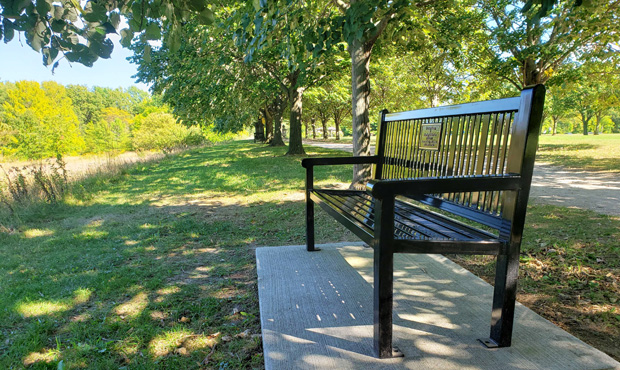 Kiaweh Conservancy
When it comes to garden properties that we've worked with, there tends to be a theme – our Reading bench! Inspired by the classic look of a wooden garden bench, the durable, all-steel construction and unique slat pattern make this traditional bench design an ideal fit for garden settings. This bench has also found its home along the preserved lands of Kiaweh Conservancy in Kiaweh Island, SC. The Reading flat bench and bench with back both are nestled in among the native plants and species of the island.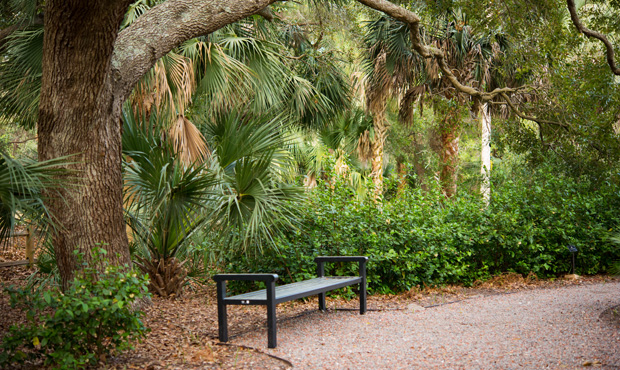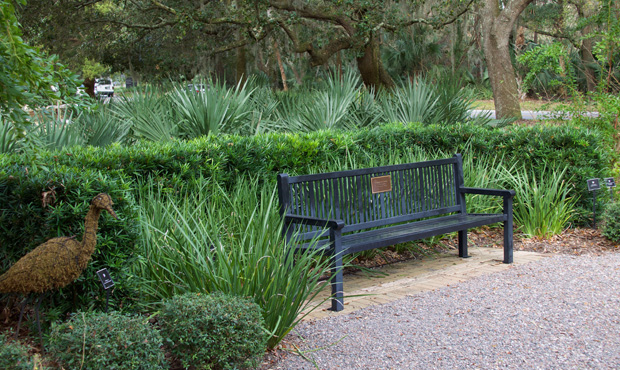 Berks Nature - The Nature Place
The Nature Place in Reading, PA offers a way to "Explore, Discover and Learn through the Beauty of Nature." It is home to the Berks Nature headquarters and is surrounded by nearly 100-acres of Reading's Angelica Creek Park. Opting for the modular seating of our Pullenium series, the benches provide additional areas to safely enjoy the surroundings.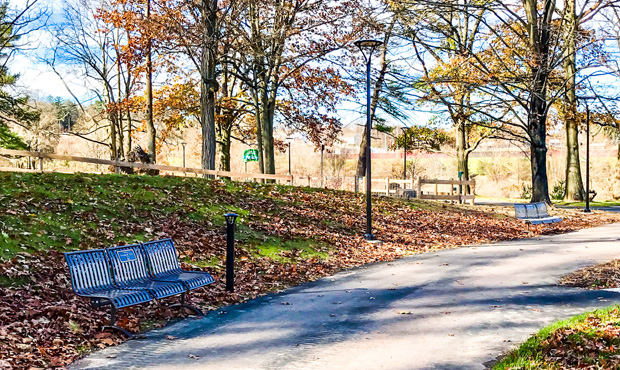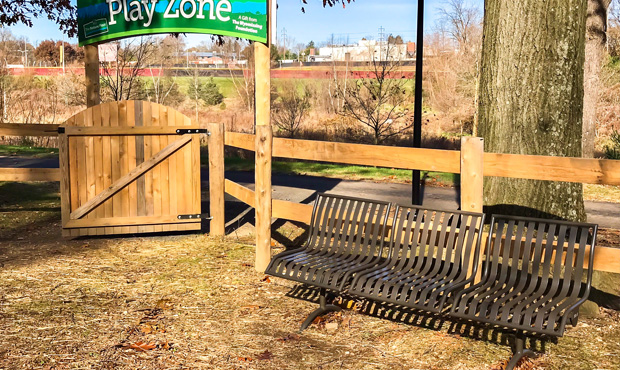 Anne Springs Close Greenway
The Anne Springs Close Greenway covers 2,100 acres in Fort Mill, SC. Offering areas for hiking, biking, horseback riding, and more, this nature preserve brings countless ways for the public to interact with the outdoors. Once again, our Reading benches can be found throughout the dog park, trails and other open spaces of the property.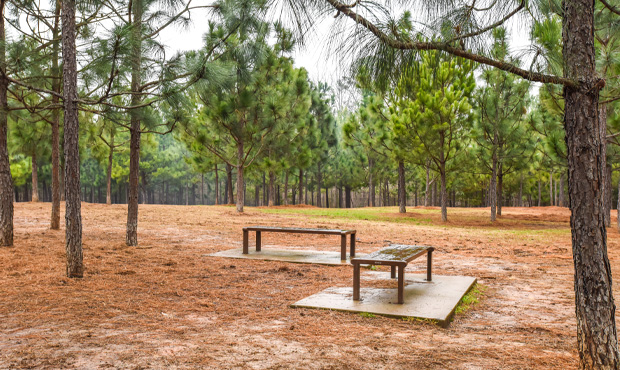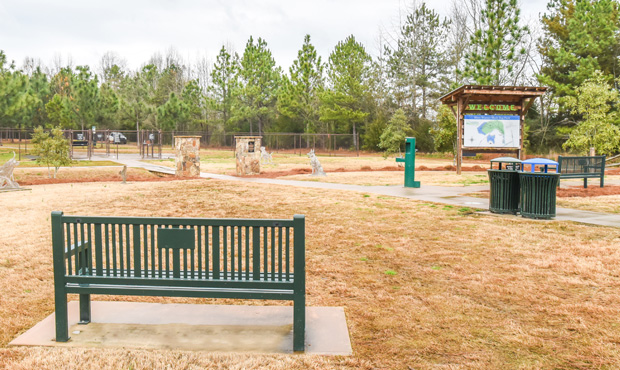 Front Row Seat to Nature
In addition to the aforementioned locations, Keystone Ridge Designs benches can be found at other popular areas including Cheyenne Botanic Gardens in Wyoming, Phipps Conservatory in Pittsburgh, PA, Norfolk Botanical Gardens in Virginia, and many small gardens across the country. Important to any natural environment, the installation of mindfully-placed outdoor benches invites you in to claim front row seats to a constantly evolving and always beautiful showing of nature at its best. Pull up a Reading bench and enjoy.