Site Furniture Design Details
A lot goes into making high-quality, durable site furniture. At Keystone Ridge Designs, we consistently prove that the design is in the details and it is those details that separate our outdoor furnishings from the competition. So, in no uncertain terms, this is a blog to toot our own horn and explain the design differences that form the Keystone Ridge Designs advantage.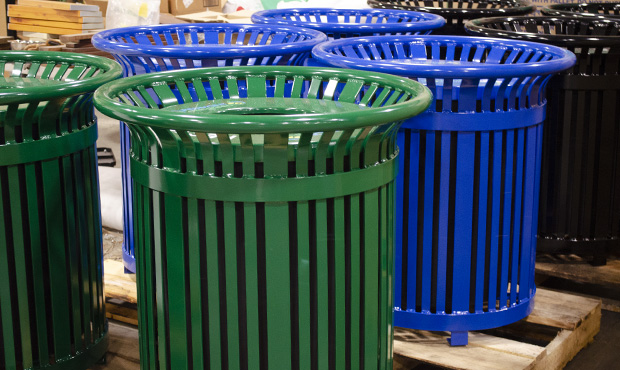 American-Made Site Furniture
From the raw materials to the packaging we use, our site furnishings are 100% made in the USA. Skilled welders and fabricators at our Butler, PA facilities manufacture each item with pride and attention to detail to ensure a quality product designed and built to specification.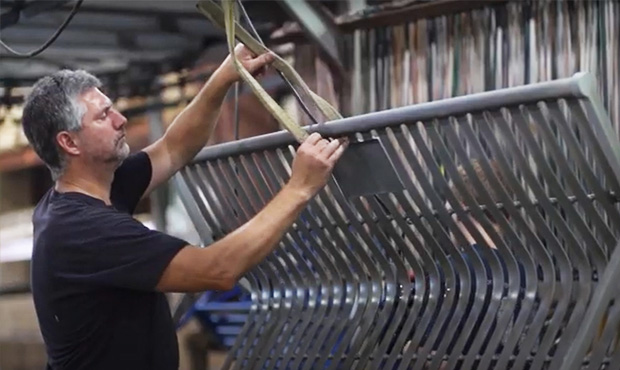 Full Weld Seams
A hallmark trait that helps to define Keystone Ridge Designs quality is the full weld seams that you find on our steel furnishings. Every instance where steel is connected to steel gets welded together with a continuous, inseparable weld seam. This strengthens the bond of the seam, smooths the appearance and provides a critical barrier that prevents moisture from entering the seam and causing corrosion.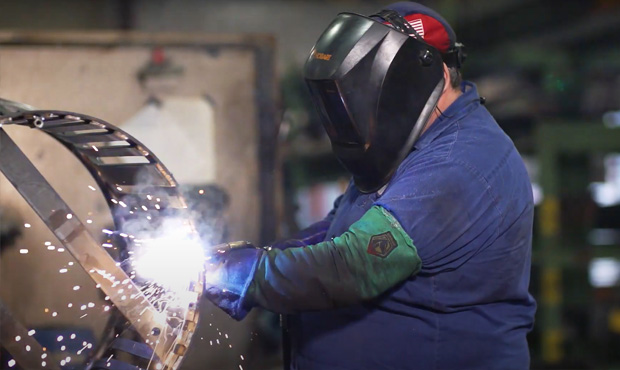 Powder Coat Finish
Our trademarked Keyshield® powder coat finish offers a smooth armor with unparalleled corrosion and sun-fade resistance. After sandblasting to prepare the product, a two-coat powder coating process is electrostatically applied to an industry-leading 7-15 mil thickness and oven cured to create a strong, satin-like finish that offers a clean appearance, superior outdoor durability and weather protection. Touted as a low-emitting finish option, it is an environmentally-friendly process that can stand up to any environment.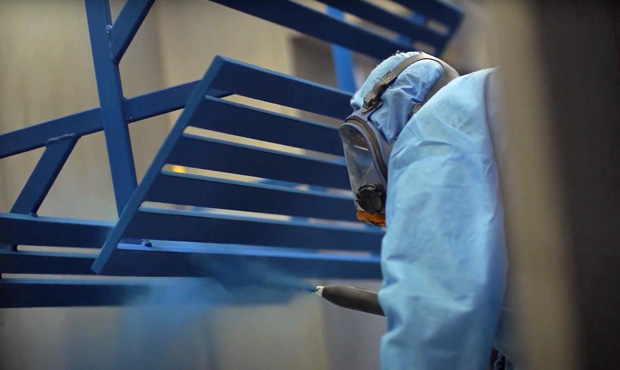 Commercial-Grade and Recycled Materials
Partnered with some of the best steel and metal suppliers in the country, the commercial-grade raw materials we use to assemble each product gives us a superior, structurally-sound starting point to begin manufacturing. We also procure materials composed of at least 25% recycled content with certain elements being up to 97-100% recycled content.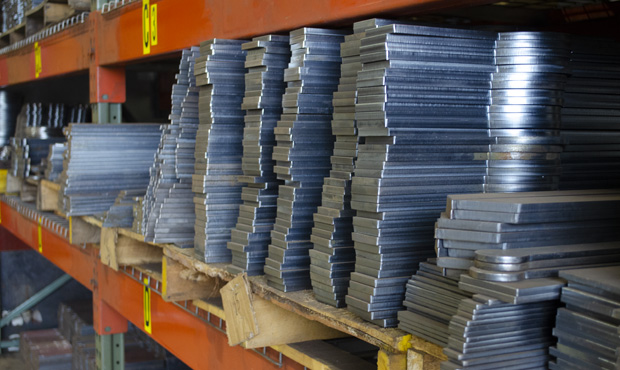 Innovative Manufacturing Processes
With a focus on quality control and production efficiency, we use state-of-the-art equipment, tooling and processes to ensure product and operational excellence from start to finish. Employing 5S principles and lean manufacturing methodologies, our operations are the keystone to Keystone Ridge Designs' reputation of quality.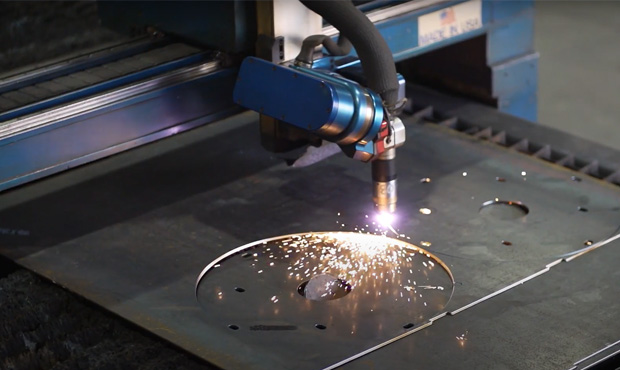 Timeless, Modern and Patented Designs
With something for everyone, our diverse range of product designs and options create a one-stop shop for site furniture selection. From timeless designs to patented creations and modern favorites, our vast collection of benches, table sets, litter receptacles, bike racks and more offers the finishing touch to support any landscape design.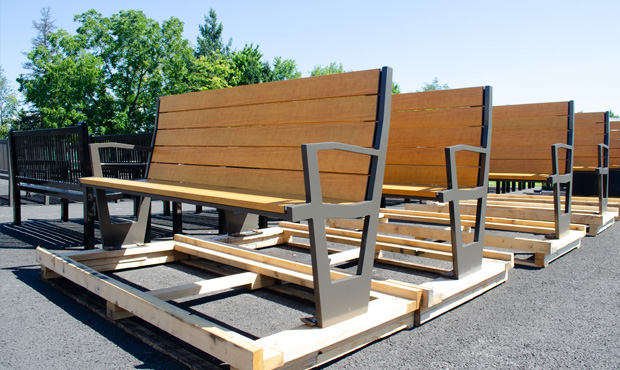 Fully-Assembled Delivery
The majority of our products ship fully assembled and ready for placement, saving installation time and providing stability to avoid damage during transit. In addition, we utilize the finest packaging materials ensuring that each piece is palletized, securely fastened with shrink wrap and covered with a heavy-ply carton and banding system.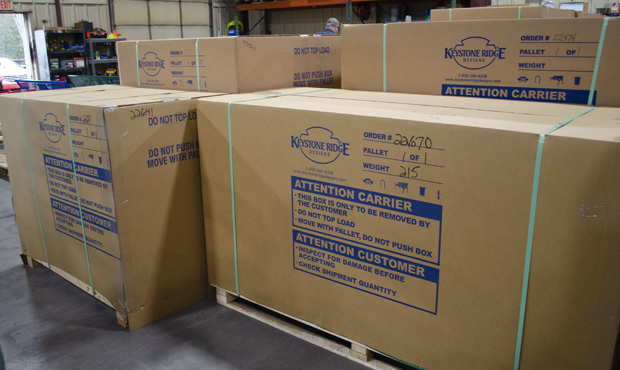 Customization Capabilities
Our expertise as a made-to-order site furniture manufacturer gives us the flexibility to quickly adapt to customization requests and product modification ideas. Our design team works with clients to realize their vision and see it through to final production. Whether it's a custom color, size, shape or other unique idea, we are ready and willing to bring it to life.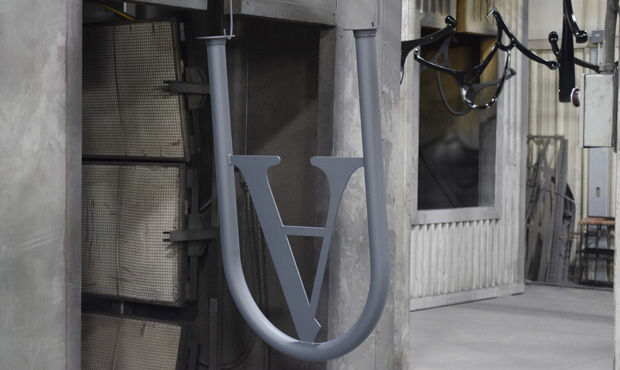 Warranty
Keystone Ridge Designs guarantees the quality of every product with a competitive warranty that exceeds industry standards, ensures product durability and supports long-term client satisfaction. Products are warranted against material and workmanship defects for a period of 3 years from the date of shipment with a limited structural warranty of up to 20 years. For complete warranty details and exceptions, view here.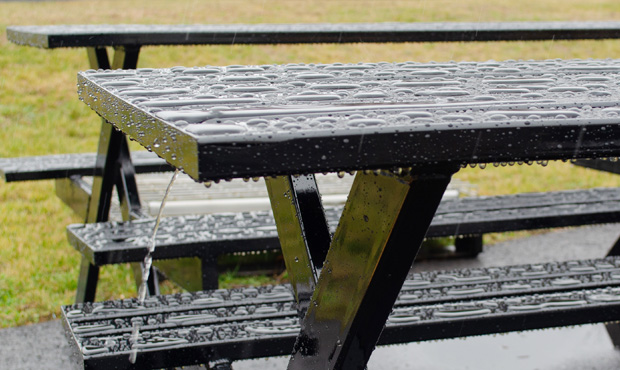 Client Service Expertise
We wouldn't be able to say or do any of the above if it wasn't for our dedicated client service team walking you every step of the way through the design and ordering process. For almost 30 years , from product inquiry to final site placement, trained consultants and product experts provide knowledgeable, courteous and timely service. Whether through friendly phone interactions, detailed email communication or convenient online chat, real live humans are available to address your site furniture needs directly from our headquarter facilities in Butler, PA and without third party or rep agency involvement. And if it's after business hours, many questions can quickly be answered through the extensive resources available at www.keystoneridgedesigns.com.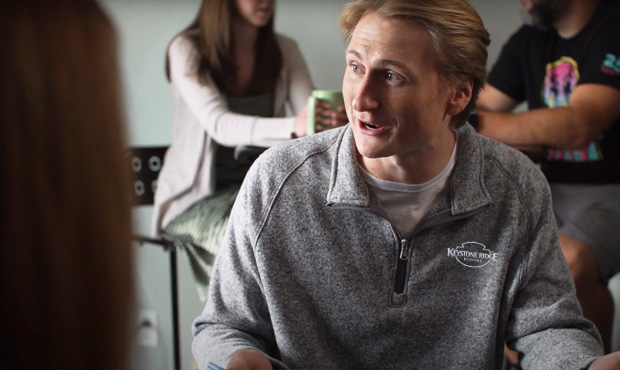 Selecting site furniture is not just an apples-to-apples comparison. There are many nuances that go into making long-lasting, durable commercial furnishings. Understanding those nuances helps to make you an informed consumer that understands the value of good design and American-made quality. But don't just take our word for it, let the products speak for themselves.