Project Highlight - UPMC Mercy Pavilion
The story behind this project highlight can be summed up in one word: Customization. And when we visited the final installation site this summer, the modern architecture and stunning landscape design proved to be worthy of sharing. Today, we feature our site furnishings used in new construction for the UPMC Healthcare system in Pittsburgh, PA, specifically the site of the UPMC Mercy Pavilion. This 410,000-square-foot healthcare facility is a place of life-changing care for people with specialized vision or rehabilitation needs and some of the first things you see as you approach the entrance are Keystone Ridge Designs' custom site furnishings.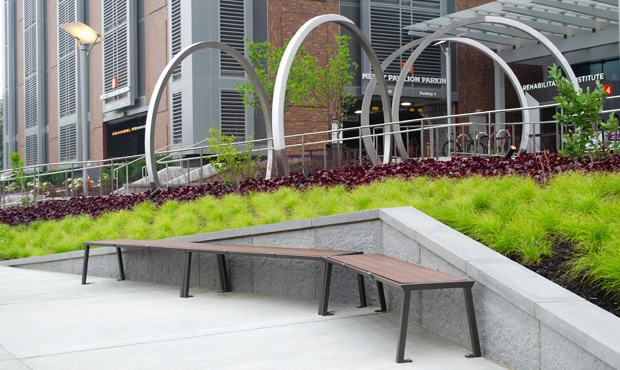 Customization Process
Our involvement in this project began with interest by the owner and contractor to buy domestic products, preferably local. As a company local to the Pittsburgh region with advanced customization capabilities, Keystone Ridge Designs was a natural fit to provide the site furnishings.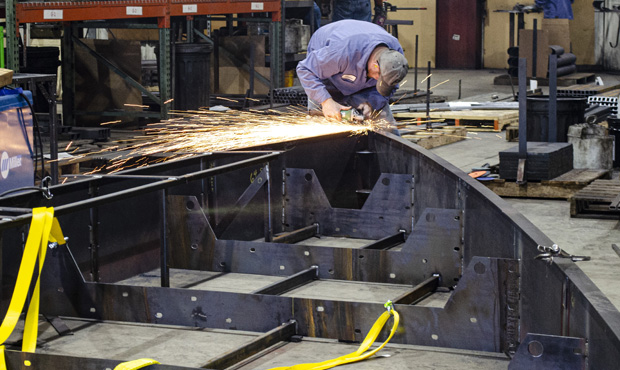 When working with the design-build partners on this project, it was all hands on deck among our customization team. The requirements for custom outdoor bench seating orientations and sizes, large planters, and visions of a massive planter/bench combination challenged project engineers and Keystone Ridge Designs fabricators to work together to bring the vision to life.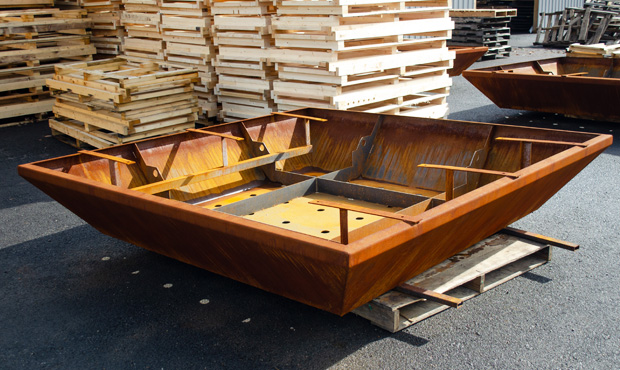 With our expertise in welding and steel manufacturing, each piece for this project was custom designed and manufactured according to specification. Overtaking a large portion of our manufacturing floor, this project inspired us to push the boundaries of our customization capabilities.
Products & Materials Used
Our Enzo bench became the basis of design for most of the outdoor seating. The backless version of this bench was used to complement existing architectural angles as well as in custom single-seat varieties. They also included the addition of skate blocks to prevent property damage.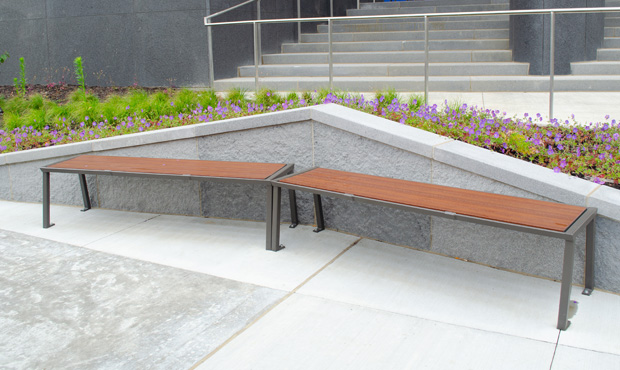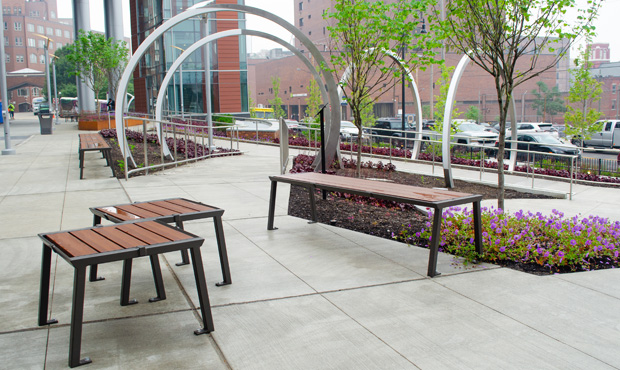 Further customization was achieved with our KeyshieldArtTM wood-grain aluminum slats. This allowed for the warm look of wood grain with the durability of powder coated metal.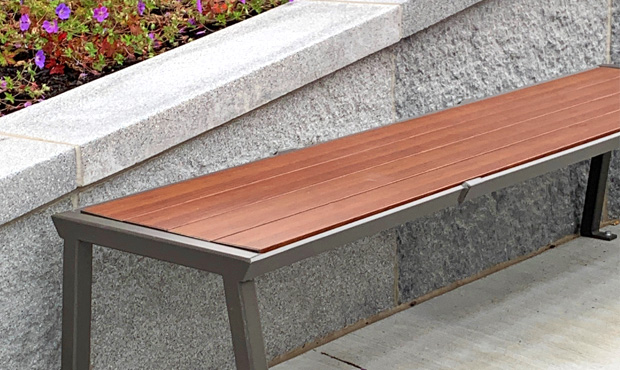 When it came to the requirements for planters, we used steel oxidizing techniques to create the modern-rustic appeal of weathering steel and built the planters according to the unique design plans.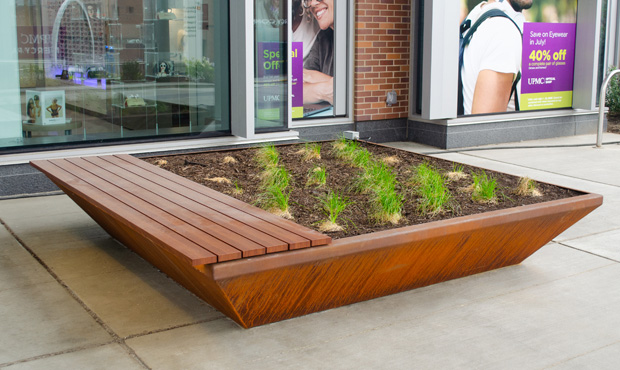 Our most impressive feat of fabrication was the 66-foot-long custom planter with incorporated seating. This centerpiece of the building exterior is as eye-catching as it is functional, featuring both a weathering steel frame and wood-grain aluminum seating sections.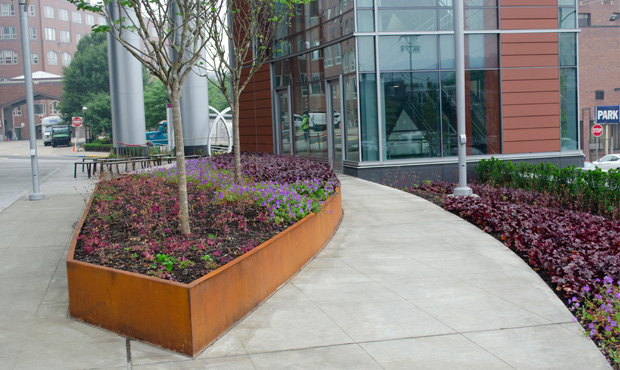 End Result
This project was a true example of teamwork, bringing together talented designers, fabricators, contractors, and customer service staff. From initial concept to final site placement, this project was a privilege to see come together and a great reminder of where creativity, collaboration, and customization can take us.