How To Save Money On Site Furniture
We stand proudly behind the notion that you get what you pay for, and when you pay for Keystone Ridge Designs American-made products you are getting superior quality and long-lasting durability that is worth every penny. That being said, we understand that everybody is also looking to save money wherever and whenever they can. So in light of our February promotion, today we offer tips for how to save money on site furniture.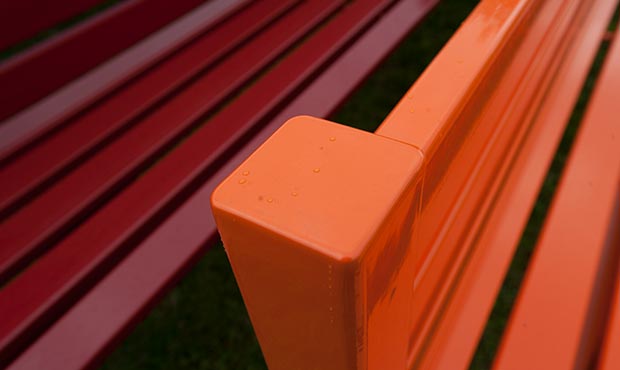 Buy Quality Steel Products
It may be a larger upfront expense, but investing in high-quality, made-in-the-USA, powder coated steel furnishings means less frequent replacements, less maintenance and less money spent over time. We may not be the cheapest, but the cheapest typically leads to disappointment and regret. We offer happiness and longevity.
Achieve Volume Discounts with Larger and/or Frequent Orders
We reward repeat customers and large orders with a tiered discount structure. Simply put, the more you buy, the more you save. This can be seen on an individual order or over time. For instance, ordering multiple times within a year can help you to achieve higher discount levels according to your total dollar volume.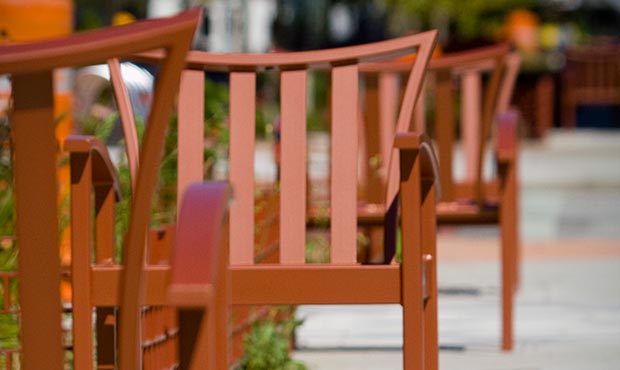 Pay in Full
If you pay for an order in its entirety up front at time of order placement, you can receive a 2% paid-in-full discount from us. Every little bit counts, right?
State Contracts
For government entities in certain states, we have pre-negotiated discounts through state contracts. These ensure the most favorable pricing and often the convenience of not needing to put a project out to bid. Examples include New Jersey, New York and Pennsylvania.
Frozen February Free Freight
Really this blog post is all leading up to a shameless self-promotion for our Frozen February Free Freight sale. We get pretty excited about it around here. It offers one of the biggest and best opportunities for savings by eliminating the expense of shipping and packaging on all orders over $5,000. For products that are big and heavy like ours, that can mean huge savings - typically up to 15%! Sure, like anything, some restrictions apply, and we will include the token asterisk* but for the most part, if you know you need site furniture this year, why not order it in February to max out your savings? You can even delay shipment for later in the year if that helps your project timeline.

So in conclusion, buy quality, buy a lot and buy in February from Keystone Ridge Designs!!! And don't forget to read the asterisk.
*In order to qualify for free shipping and packaging, order must be pre-paid in full with quotation sign-off no later than end of business on February 28, 2019. Minimum order amount of $5,000 material cost. No additional discounts or promotions apply. Designs In Time™ quick-ship orders are applicable for free shipping. Valid only in the continental United States. Offer cannot be extended to existing orders. Shipping dates may be postponed until later in the year.