New Site Furnishings For 2019
The start of a new year brings about reflection, resolutions, new goals, and fresh starts. Advice from business author Tom Peters says to "Celebrate what you want to see more of." At Keystone Ridge Designs, we celebrate innovation, continuous improvement, and new opportunities to provide public spaces with creative site furniture solutions. With that in mind, we would like to share what is new with Keystone Ridge Designs in 2019 to keep your site furnishings knowledge up-to-date.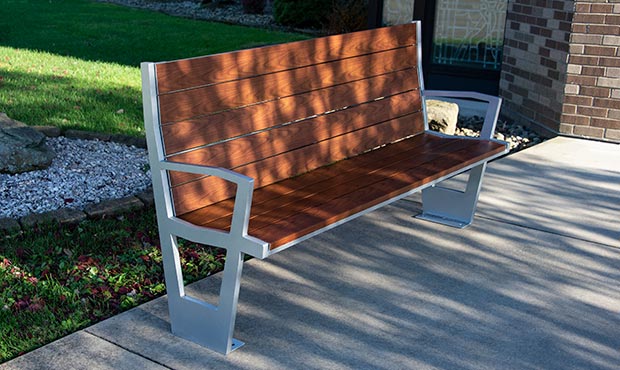 The Creekview Series
Initially launched at the American Society of Landscape Architects show in October, the Creekview Bench with Back delivers comfort contoured seating with subtle angles and design nuances that create a continuous, clean line appearance. The Creekview Flat Bench complements the series with a similar understated, modern appeal while the Creekview Counter offers an innovative, space-saving standing height table. The visual interest of this series is enhanced with the contrasting options of aluminum slats with wood-grain finish, Ipe hardwood, or steel slats.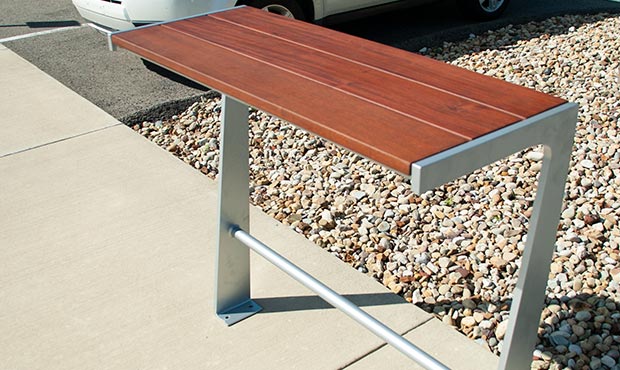 Bessemer Bench
Starting with the framework of our Pullman bench, the Bessemer Bench evolved to provide functional simplicity with a horizontal slat pattern typical of a classic park bench. With fully-welded steel construction, this bench is a durable and economical design that meets the demanding needs of busy public spaces.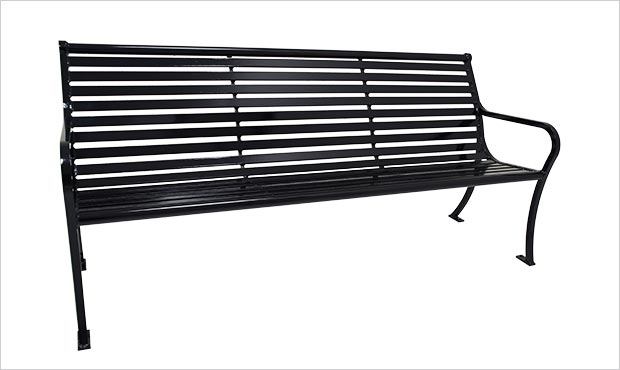 Carson Litter Receptacle
The Carson Litter Receptacle offers a streamlined solution for trash sorting with a contemporary flare. A weather-protectant lid, hinge door and instructional signage increase the effectiveness for efficient waste collection. Pair multiple units together to execute a complete trash, recycling, and compost initiative.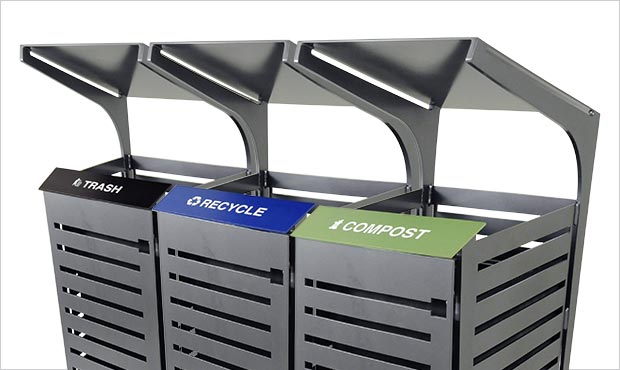 Harmony Upgrades
The Harmony Litter Receptacle has been a popular trash can since the early days of our company. A great example of how custom becomes the standard at Keystone Ridge Designs, the latest additions to the Harmony options were inspired by requests of our clients. After customizing the product into a dual litter/recycling receptacle and then later as a litter receptacle with door, we decided we liked the options so much we would share them with everyone.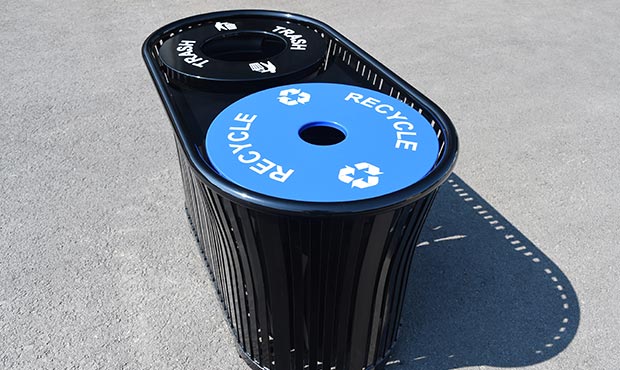 Schenley Quick-Ship
Since its launch in 2009, the Schenley has consistently been a favorite product among property managers and landscape designers. With increased efficiencies in our production process, we are able to make the Schenley Bench with Back a part of the Designs In Time quick-ship program. Now the beautiful tear-drop detailing of the Schenley can ship to you in just 15 business days!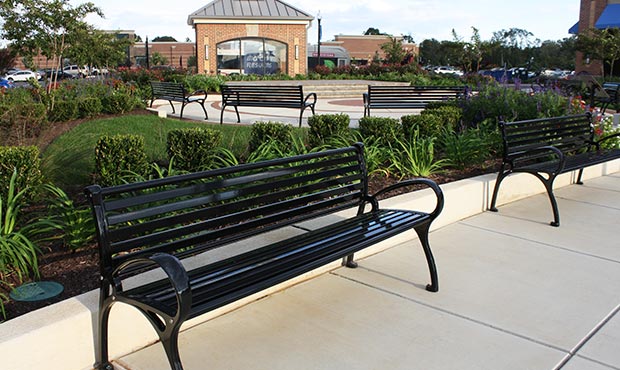 2019 Catalog
As the final new introduction, all previously mentioned items can be found within the pages of our new 2019 catalog. This resource is packed full of inspiring new examples of site furnishings in use on streetscapes, at retail centers, on college campuses, in parks, and more. With an expanded section on customization capabilities, this year's catalog is sure to stir ideas and conversation on how Keystone Ridge Designs site furnishings can be used for thoughtful landscape design and property upgrades.
So, as you move forward throughout 2019 and ponder what you would like to see more of, consider what is new, consider what you can customize, and consider creating space with us.