All-Weather Site Furnishings
When the time of year approaches where snow, ice and freezing temperatures envelope a large part of the country, public spaces need to take the necessary precautions to winterize their property. Whether this means closing outdoor venues or storing furnishings that can't handle the extreme conditions, one thing you can count on is keeping Keystone Ridge Designs site furnishings in place through the winter months with confidence.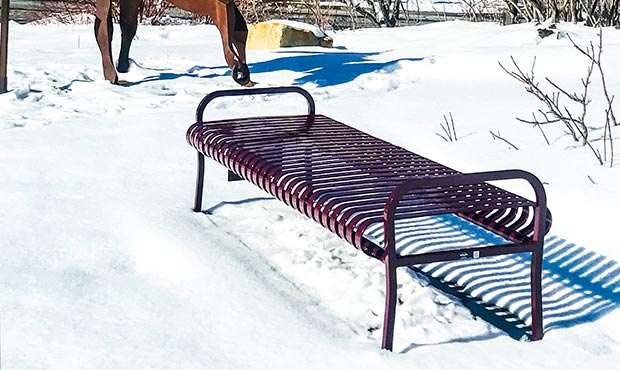 Our durable all-weather furniture is built to last. With fully-welded seams and a powder coat finish that is unmatched in the industry, our products resist rust and offer structural integrity year round through any outdoor conditions. Perhaps you find it too cold to actually sit on the benches, but you can at least rest assured that after the winter thaw, your commercial-grade site furnishings will come through looking as good as new.
We can easily say all of this about our products, but what better way to prove a point than by showing some of our favorite Keystone Ridge Designs inspired winter scenes where our products are hard at work battling the elements.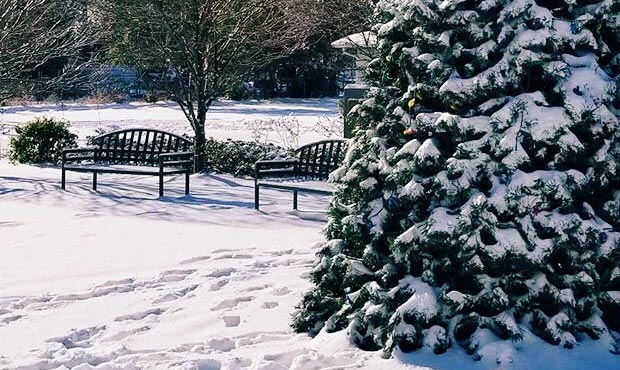 Vail, Colorado
From custom bike/ski racks, to bus stop benches, our products throughout the Vail resorts not only withstand cold mountain conditions but also heavy tourist and pedestrian use.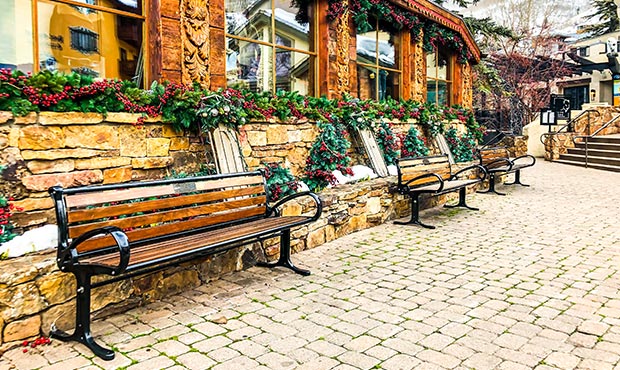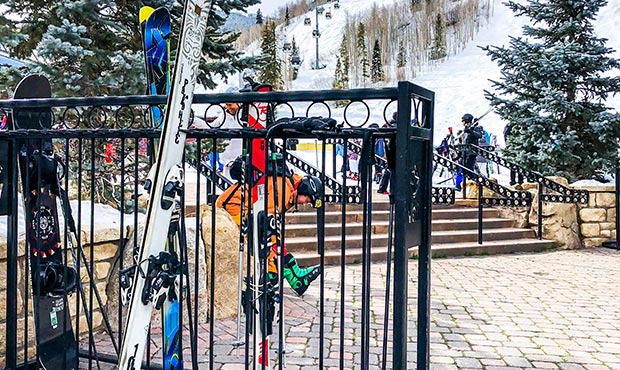 Park City, Utah
A veritable winter wonderland, Park City, UT offers scenic views complemented by the gloss of Keystone Ridge Designs benches and litter receptacles.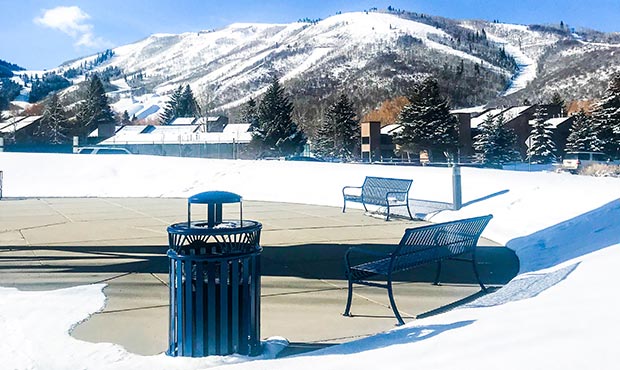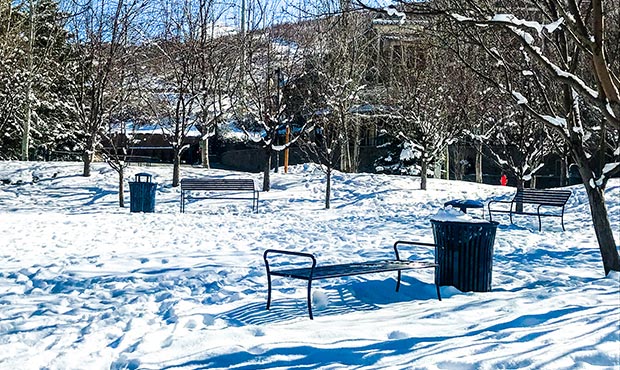 Laurel, Maryland
Holy cow! That Midtown trash can looks great on this wintery streetscape!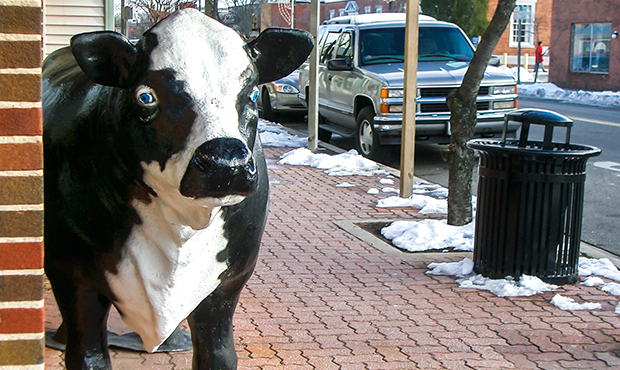 Golden, Colorado
The double threat of bright sun and frigid snow are no match for this Reading bench at a park in Golden, CO.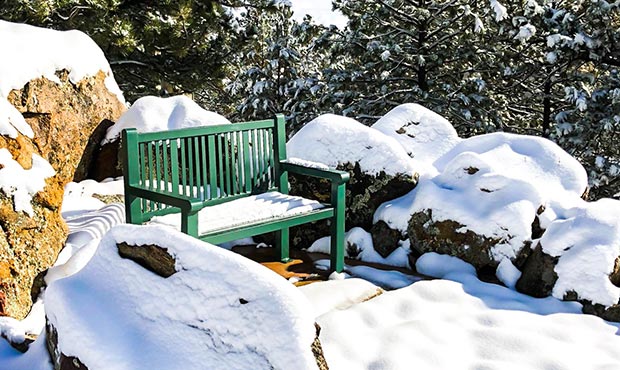 Butler, Pennsylvania
An old classic from our photo collection – here's a throwback to when our local downtown used our Pullman bench for a creative snow sculpture.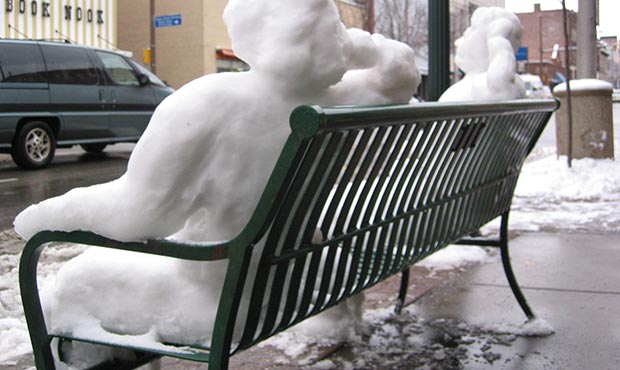 So this winter, if the cold weather ends up keeping you indoors, think about the high-quality outdoor furnishings that stand strong against the harsh weather all winter long. They will anxiously await your return in the spring – continuing to perform their public duty beautifying streetscapes and malls, keeping parks clean, providing social seating and much more.