The Art Of Bike Racks
When does a bike rack become more than just a place to park a bike? When it becomes a piece of art. Better yet, when it becomes a way to promote the arts. We've worked on projects across the country where unique customized bike racks were used to showcase a brand or represent familiar symbols. Downtown Bel Air, Maryland took this a step further by utilizing bike racks to visually represent the many facets of their Arts & Entertainment district.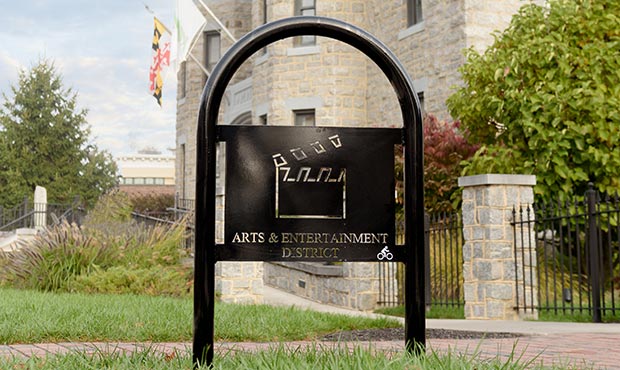 Photo Credit: Jen Snyder
Upon receiving grant funding, Bel Air Downtown Alliance took on the initiative to bring bicycle parking solutions to their public spaces throughout the Arts & Entertainment district. To further promote the diverse collection of artistic venues in their town, they came up with seven different icons to represent each aspect of the arts. Our Sonance bike racks were customized with these icons including a camera, calligraphy pen, ballet slipper, paint brush and palette, music note, film reel and actor mask. Each custom bike rack was installed near the venue that most appropriately matched the theme of the icon. Also, to make it clear to pedestrians that these artistic racks did more than just look good, a bike decal was added for instruction.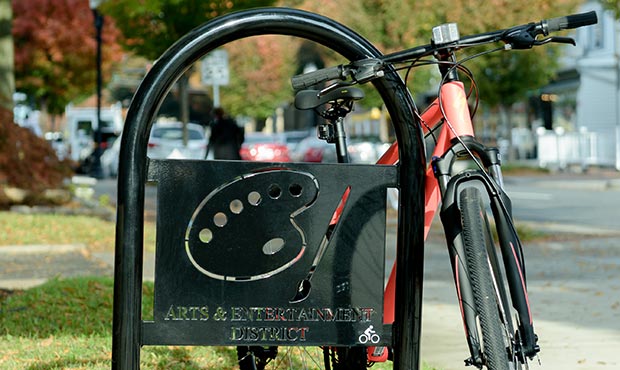 Photo Credit: Jen Snyder
Bel Air isn't the only example of bike rack creativity. This concept is very popular with small towns and business districts looking to revitalize, promote small businesses and become more biker friendly. We worked on a similar project with Olde Town Grove City, PA where the main street bike racks represented a coffee shop, a historic downtown theater, a small park and vibrant churches.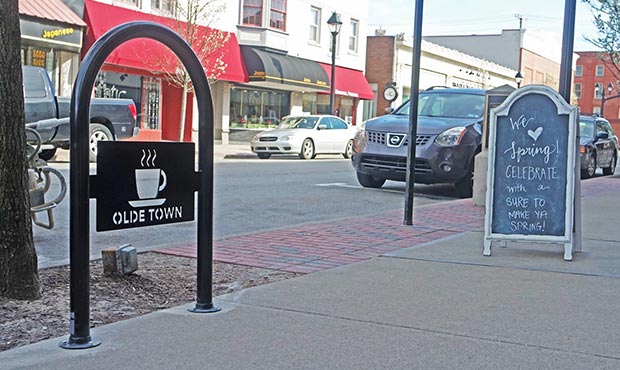 So what do you need to consider if you want to infuse your streets with bike rack creativity?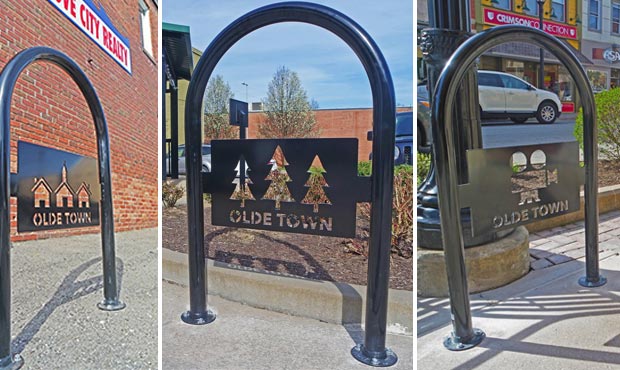 Bike racks are necessary to promote a pedestrian-friendly community and encourage alternate means of transportation. So why not make them pretty and personalized!