Top 6 Traditional Commercial Bench Designs
Timeless, simple, durable and functional. While successfully innovating new, modern bench styles, Keystone Ridge Designs still maintains the tried and true traditional bench designs that have earned their reputation of quality. Here we recount the top classic bench styles that continue to gain favor in historic settings, main street revitalizations, parks and other traditional landscapes.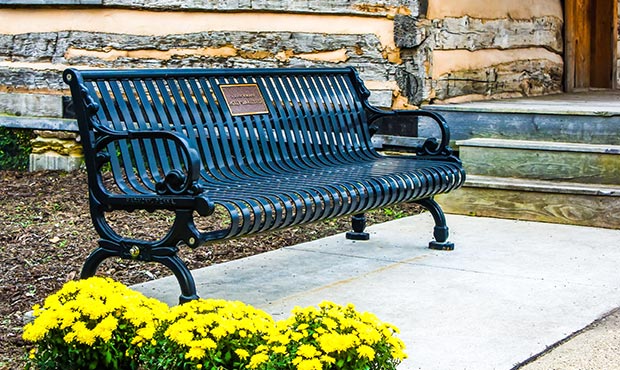 1. Reading
Evoking the classic look of a rustic wooden garden bench, the Reading offers a durable alternative with all-steel construction. Unique in its slat pattern and grounded with sturdy supportive legs, the Reading often finds itself at home on streetscapes, in senior living facilities or complementing the architecture of historic railroad stations. Patent No. Des. D376,270.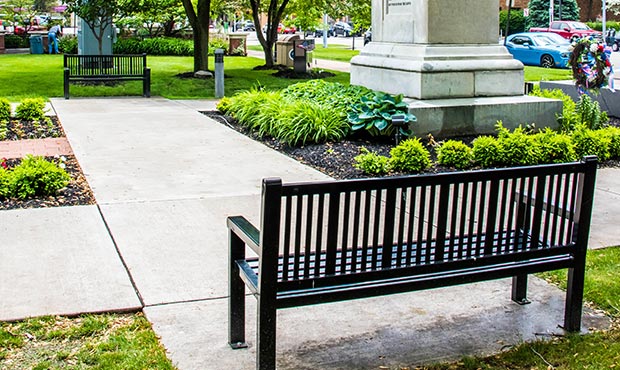 2. Lamplighter
Nostalgic main streets of yesteryear and historic Victorian architecture inspired the design of the Lamplighter bench. The Old-World charm of the Lamplighter creates an inviting atmosphere reminiscent of slower days, simpler times and thriving communities.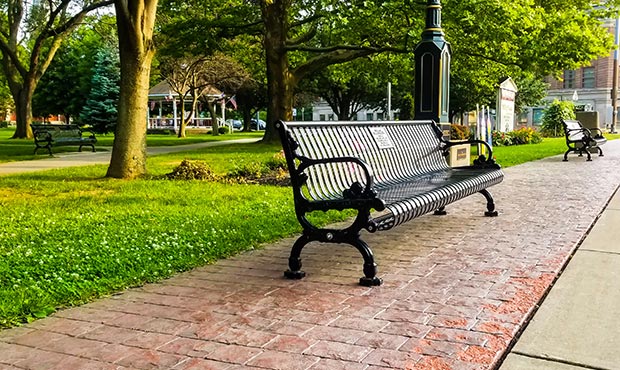 3. Bessemer
A new product in 2019, the Bessemer is a modification to the standard design of the Pullman bench. Offering horizontal lines cascading through the back and seat, the Bessemer has become an instant classic with functional minimalism for parks, malls and other traditional public spaces.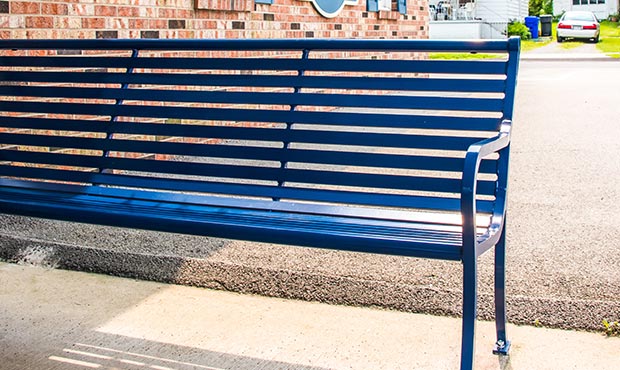 4. Schenley
It may seem counterintuitive that the Schenley bench is mentioned in both the modern bench blog and traditional bench blog, but this bench is distinct in its versatility to accommodate either type of landscape or design vision. It seamlessly blends into any setting to make a classic and sophisticated furniture statement. Patent No. Des. D629,233.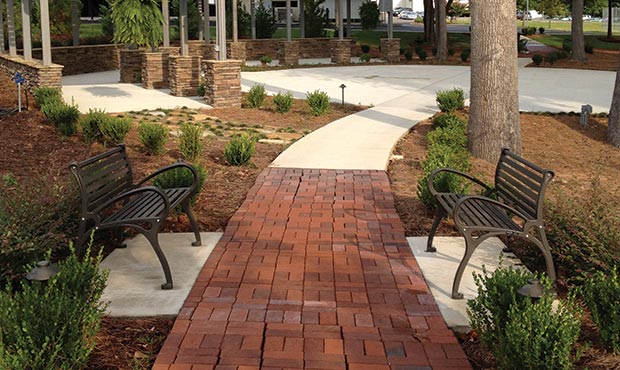 5. Atlanta
Inspiration can come from anywhere, and in 1996, the Summer Olympic Games and the Olympic rings inspired the design of the Atlanta bench. The ring pattern across the back complements existing architectural elements such as fences and railings and has stood the test of time for traditional settings. Patent No. Des. D459,563.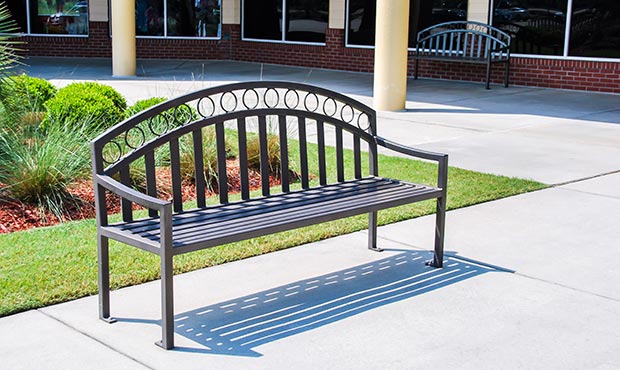 6. Pullman
When you think of traditional commercial steel benches, the design of the Pullman quickly comes to mind. Striking in its simplicity, this popular affordable bench style is made distinct by Keystone Ridge Designs with gently curving lumbar support and rounded front slats for leg comfort.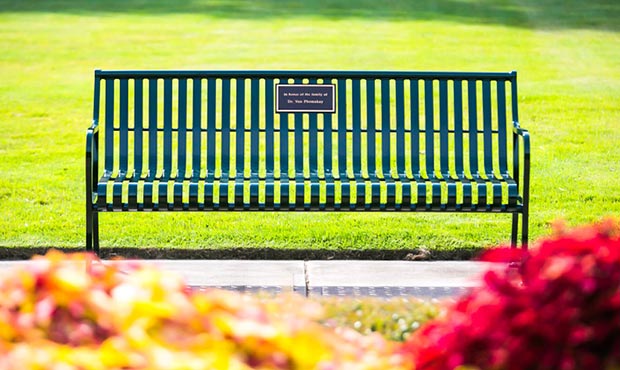 Keystone Ridge Designs has been manufacturing site furnishings for almost three decades. Trends have come and gone, landscapes have evolved and urban spaces are ever changing. We are mindful of these changes in our new product development while keeping true to our production processes and classic designs that work. But what is always in fashion and always on trend is quality, durability and superior customer service. Call us old-fashioned, but those are the real timeless classics.