How Site Furniture Is Made
What is so cool about manufacturing? It's a question worth pondering. We recently had the opportunity to work with a group of talented students from Butler Intermediate High School and educate them on this very question. This is part of a statewide competition created by Manufacturers Resource Center in Allentown, PA called "What's So Cool About Manufacturing". For this program, students are partnered with a local manufacturer and are challenged to create a three-minute video to showcase the benefits of careers in manufacturing.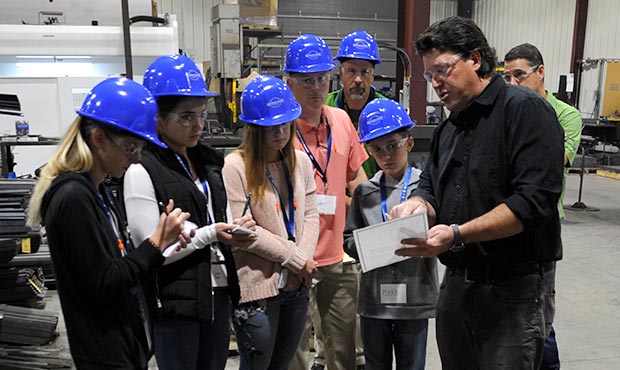 Seeing the interest and excitement of these bright young minds as they toured our plant has helped remind us that manufacturing is in fact really cool and we are proud to be a part of this important industry in America. From small processes that are just fun to watch to understanding the bigger picture of how manufacturing jobs help the economy, we would like to highlight our favorite aspects of manufacturing commercial site furniture and offer some sneak peek photos into how it's made.
Made in the USA
As a proud U.S. manufacturer, "Made in the USA" is not a statement we take lightly. It's not just a sticker to slap on a product. American-made site furnishings are what we do, day in and day out, all from our facilities in Butler, PA. Starting with regionally sourced raw materials and going through all the processes of cutting, bending, welding, grinding, sandblasting, finishing and packaging - the entire manufacturing process of Keystone Ridge Designs products is done by skilled employees right in our backyard.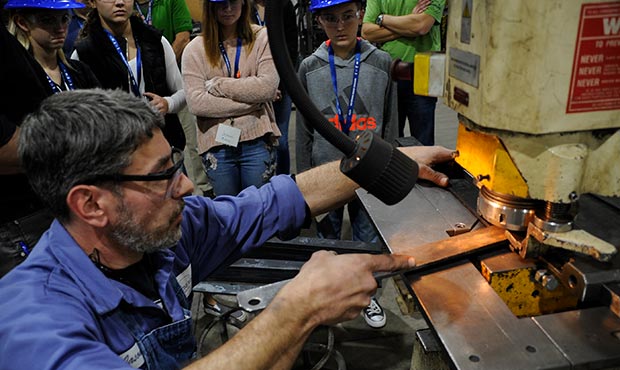 The Art of Welding
Working with steel is definitely a passion for us (read The Benefits Of Steel Site Furniture) and seeing welding done first hand is an amazing craft to watch. That's when the real sparks fly! Truly an art form, welding a clean, smooth weld seam to bind two pieces of steel together requires skill, training and practice. Our welders have the experience and know-how to create the full-weld seams that ensure product durability and allow us to ship our products fully assembled. A grinding process finishes the welded product to create a seamless connection for a clean-line appearance.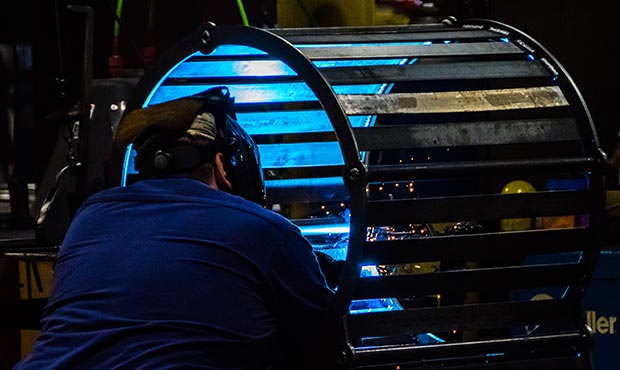 Powder Coating Perfection
We spoke elaborately on our powder coating in a previous blog but the fact that we have our own powder coating line in house remains an important part of our manufacturing process. It's an impressive sight to be near our giant ovens heating up to 425 degrees to cure our products or to watch powder being electrostatically applied to a consistent thickness. It's a process so cool, we gave it its own name! Every product leaves here with the trademarked Keyshield® finish.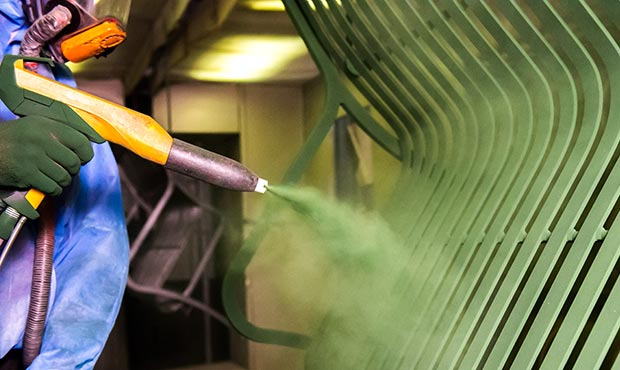 Cool Technology
We can cut metal with laser beams or a single stream of water to make any pattern, shape or logo. That's awesome. We can fuse an image into our powder coat finish to make metal look like anything else in the world. That's awesome too! We have proprietary things that we won't even tell you about but trust us when we say they are equally cool. Manufacturing technology is constantly advancing and we embrace innovation to help further our product quality and manufacturing efficiencies.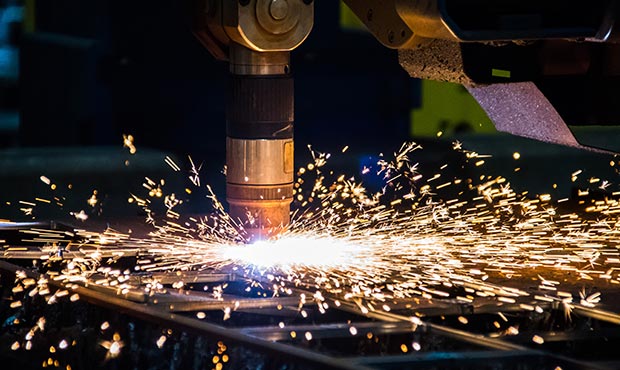 Supporting the Local Economy
What we love the most about our manufacturing is knowing that we are providing jobs in our region and the positive effect it has throughout the local economy. It offers the ability for people to create, to work with their hands and to be a part of a greater whole. It spurs research and development and it is essential to innovation. We manufacture not just to make great benches and trash cans but to be a great company for our employees and within our community.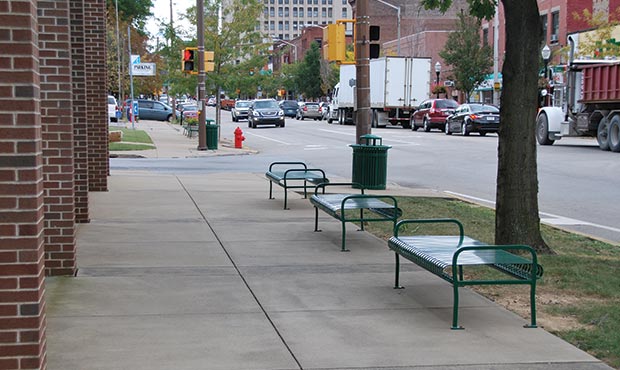 With close to three decades of manufacturing experience and a spirit of entrepreneurship, our processes have grown to combine American-made craftsmanship with modern technology innovation. We hope that our passion for manufacturing is evident to those we work with personally and professionally. And to our young friends from Butler Intermediate High School, we wish them good luck as they condense hours of cool manufacturing footage into a three-minute video. We are excited about the influence this program will have on the younger generation to consider careers in manufacturing and grow the industry for the future. We look forward to what they create and we will be sure to share the results!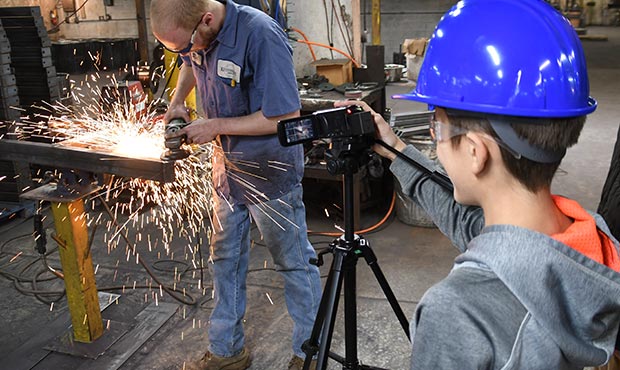 Update: March 18, 2019
Congratulations to our friends from Butler Intermediate High School for completing a wonderful video about how manufacturing is the world around us. View the finished product here:
https://www.whatssocool.org/previous-contests/pittsburgh-north/