Unique Outdoor Spaces
Parks, streetscapes and store fronts are the norm when you think of site furniture applications, but one of the things that makes our job so much fun is the variety of unique outdoor environments that involve our products. With outside now becoming everyone's favorite place to be, the creativity in where these outside spaces are developing is a constant source of inspiration. Below are some locations where Keystone Ridge Designs site furnishings are installed using out of the box outside thinking.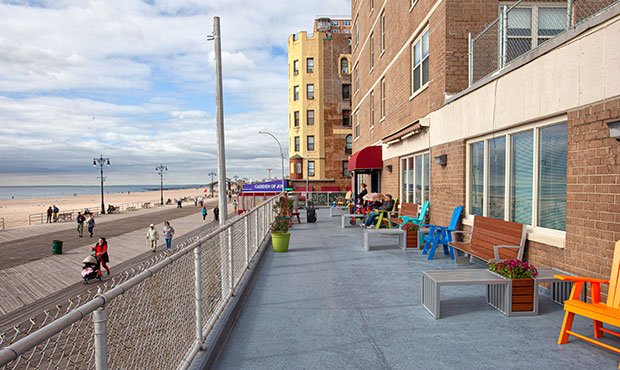 Fire Pits
Fire pit seating can offer year-round comfort as an outdoor escape for pedestrian engagement. Curved benches help to create a functional circle of social interaction while individual durable chairs offer freedom of movement and personal space.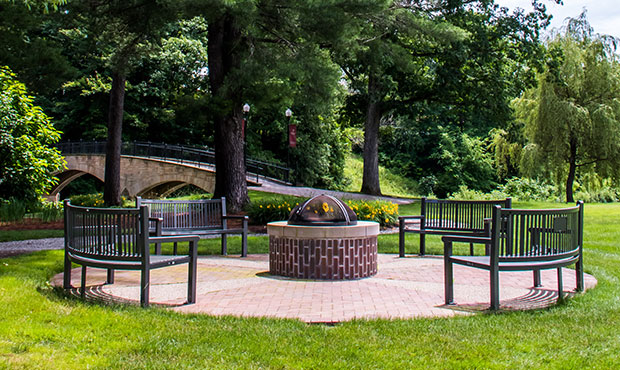 Shown: Curved Reading Benches
Amphitheaters
Instead of old wooden bleachers or relying solely on the lawn, allow high-quality steel furniture to be center stage of an outdoor amphitheater. Lining up benches in a theater style not only has visual appeal but the benches with arms provide a built-in physical separation.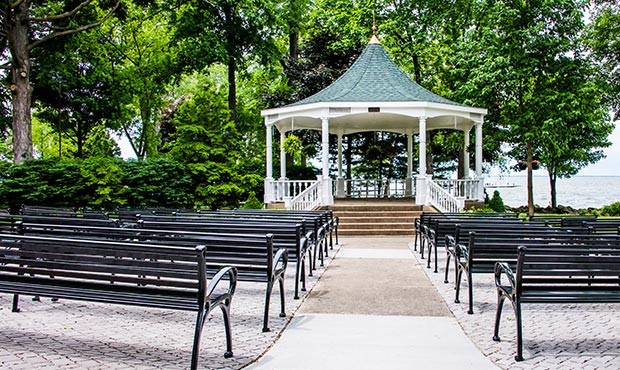 Shown: Schenley Benches with Back
Rooftop Decks
If your property has a small footprint, capitalize on the outdoor real estate at the top of your building. Rooftop decks and patios are a great way to create outside green space in tight urban areas or office settings.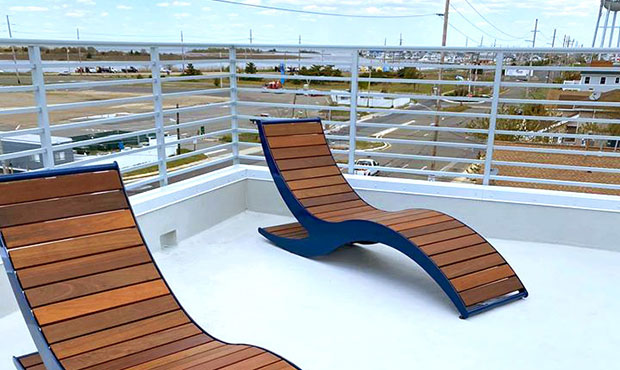 Shown: Loma Chaise Lounges
Dog Parks
Our site furniture products are often found at playgrounds, but children are not the only species in need of play time! Well-furnished dog parks should offer seating for owners in addition to the canine amenities. Durable powder coated products provide the best defense against muddy paws and claws.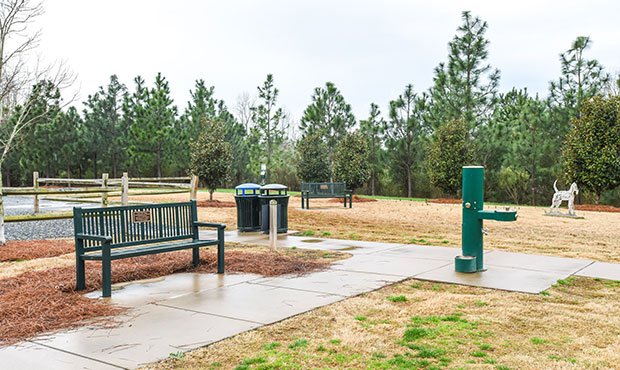 Shown: Reading Benches and Harmony Litter Receptacles
Skate Parks
Skate parks are an additional resource to promote a healthy community. Furnishing the perimeter with benches, litter receptacles and bike racks completes the look and functionality for all types of guests and use cases. Differentiate which benches are off-limits to skaters with preventative skate blocks.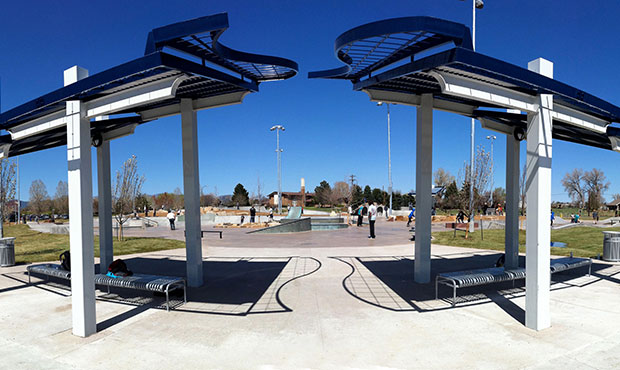 Shown: Curved Pullman Flat Benches
Waterfronts
Many find peace and escape near the water or with a sea-side view. Furnish waterfront parks and piers with marine grade products to be available for public use. Anti-microbial powder coated site furnishings are ideal to withstand harsh sun, sea spray and mold growth.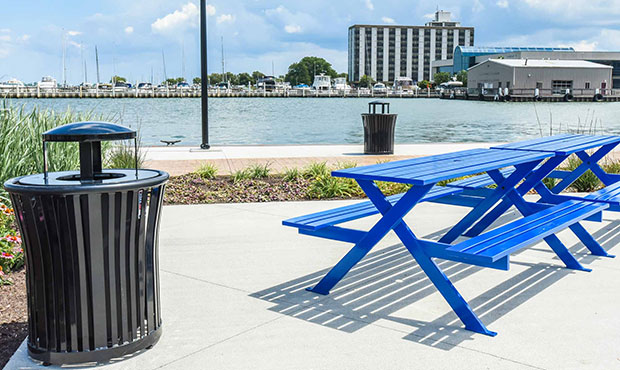 Shown: Breakwater Picnic Tables and Harmony Litter Receptacles
Small Courtyards
Never underestimate the power of a small space to make a big impact. Confined spaces between buildings or small interior courtyards can offer easily accessible outdoor respite. Sometimes just one bench or table is all you need to offer a meaningful connection with nature.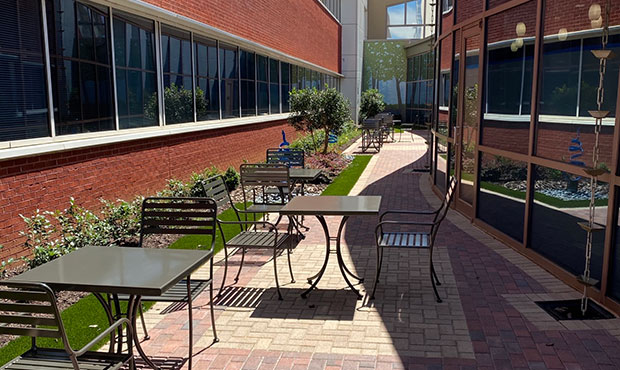 Shown: Sienna Table Sets
In some of the latest landscape trends, we are seeing parking spots transformed into tiny parklets, sidewalks becoming open markets, closed down streets converting into outdoor dining, parking lots becoming drive-in movie theaters and countless other creative ideas. Regardless of the reason we are finding ourselves outside more, site furniture is a necessary piece of the puzzle to keep all types of outdoor spaces safe, accessible, beautiful and functional.