Putting The Fun In Furniture
Today's blog is just for fun because, well, that's what we like to do - have fun! We all have to work, so why not have fun while doing it! As if designing, manufacturing, and selling benches and trash cans is not fun enough, we add in extra elements of excitement to the site furniture world through company celebrations, social events, team-building experiences and general office shenanigans.
Celebrations
We like to celebrate everything whether it's a personal milestone or a company-wide success. From cupcakes or donuts on birthdays to showers for weddings and babies, we are on it. Sometimes it's just a lunch out to congratulate employees on goals achieved. A recent success took a group of employees to a local mixed-use development for dining and entertainment. As highlighted in our McCandless Crossing blog, we were partial to the benches and bike racks that were on site and were glad to be a patron of one of our clients' well-branded properties.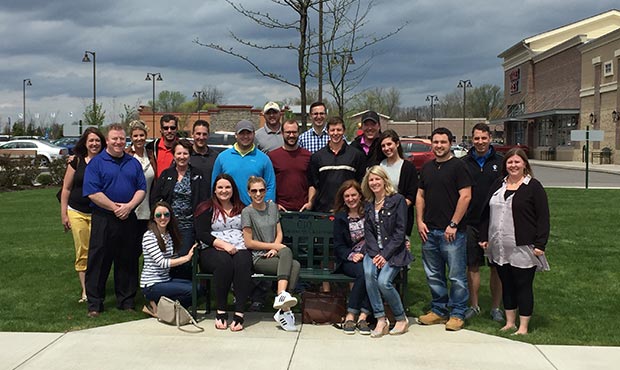 Social Events / Team Building
Who doesn't love reverting to their childhood with a quick game of kickball on a sunny afternoon? We sure do! We are lucky to have our offices on an expanse of undeveloped land to experience the environment and nature.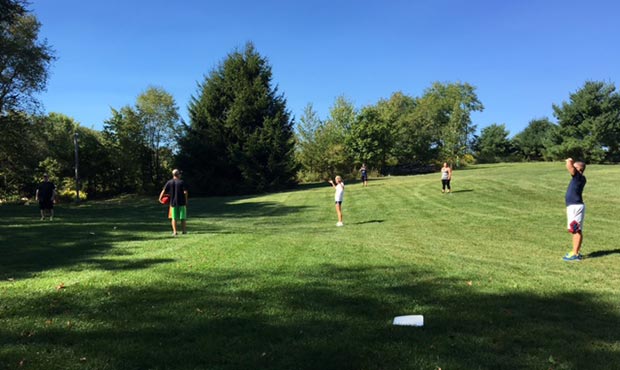 Either outdoors or inside, we are always finding ways to bond as a team. We've had lunchtime Family Feud tournaments, cornhole competitions, bowling excursions, scavenger hunts, themed dress-up days, weekly after-hours volleyball games, and for the more adventurous employees - mud run teams.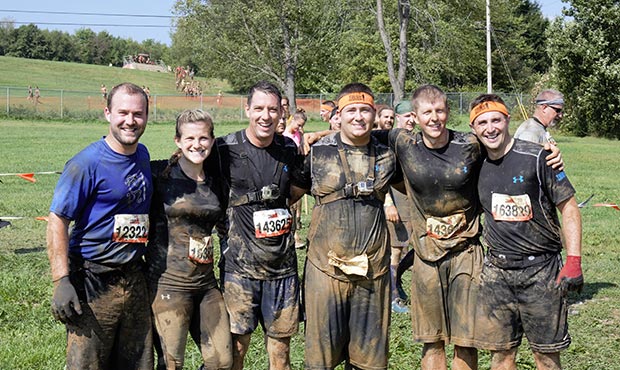 Shenanigans
If the planned activities aren't enough to keep morale up, you can always count on employee-led fun. Frequent pranks, daily trivia sharing, sports talks, lunch-room debates and a myriad of other shenanigans keep things interesting. Be sure to ask Justin about his green cup and how Jim and Brandon settled a college rivalry bet...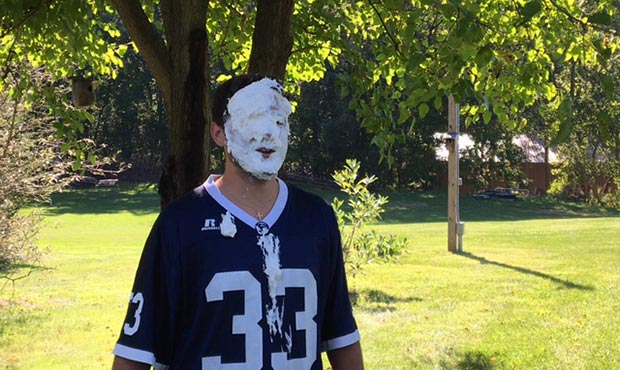 One of our core values as a company is maintaining a culture of faith, family, and fun. We enjoy what we do and the people we get to do it with. We work hard and we keep exceptional products and service at the forefront but we accomplish it with a positive attitude and a fun spirit. We hope this blog gives you at least a small insight into the unique personality that is behind Keystone Ridge Designs' quality site furnishings. If you are interested in becoming a part of this team, please email your resume to careers@keystoneridgedesigns.com.