Thankful At Thanksgiving
At Keystone Ridge Designs, we have a lot to be thankful for this year. To celebrate, we want to call your attention to a few of the things (and people!) we are most thankful for in this special Thanksgiving-edition blog post.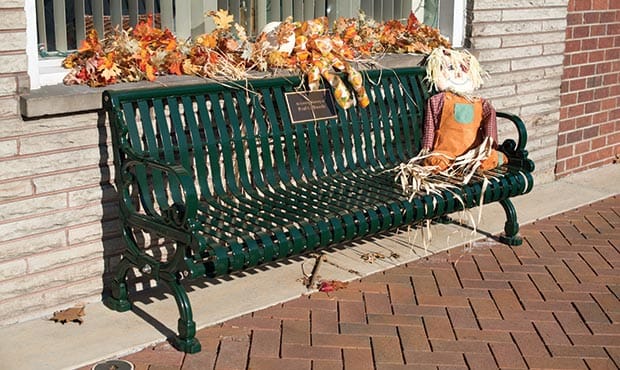 For starters, we are thankful for another successful year of sales and manufacturing. We appreciate the landscape architects who specify our products, the cities and towns that let us help revitalize their streetscapes, the shopping centers and universities that trust us as a site furniture standard and everyone else who chooses us when needing to create a public space. We value these relationships and how they contribute to our continued growth.
We are also especially thankful for our Keystone Ridge Designs family. This hard-working group of people makes our success possible and creates a unique company culture filled with fun, friendship, sarcasm, games and food.
To introduce you to some of the great people we work with every day, we decided to ask a few of our coworkers about their Thanksgiving traditions and memories.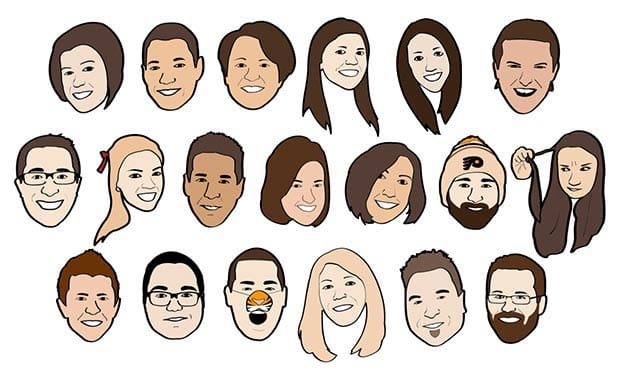 What Unique Thanksgiving Traditions Do You Have?
Nicole (Logistics): Every year, the Saturday before Thanksgiving, my friends and I have a "Friendsgiving." We cook and eat a Thanksgiving dinner together. Although our food isn't quite as good as our moms', grandmas' and aunts', we always have a good time.
Melanie (Market Research): Even though all the "kids" in our family are adults now, we still end up sitting at a "kid table."
Paul (Operations): Every year, the Friday after Thanksgiving, we travel to New Castle for light up night at Uncle Mike and Aunt Janet's house. There are no invitations, it's just understood that is where the party will be. The entire house and yard is lit up Clark Griswold style. There have been marriage proposals, baby announcements and other sorts of things at light up night. It's always a great party.
Angela (Marketing): I'm pretty sure if I don't show up with pumpkin roll, I'm not allowed in.
What Is Your Favorite Thanksgiving Food?
Michelle (Sales): My mom's homemade stuffing!
Kate (Sales): My favorite Thanksgiving food is turkey, cranberry sauce, and mashed potatoes- but they have to all be on the fork at once!
Michael (Marketing): My grandma's spice cake – which sometimes doubles as my dad's birthday cake complete with turkey-shaped candles.
Melanie: Everything pumpkin...and the wine.
Have You Had Any Thanksgivings That Were Particularly Memorable?
Brandon (Sales): My first Thanksgiving while attending college. I went from Thanksgiving dinner to working the midnight Black Friday shift to the Pitt-WVU Backyard Brawl game to our high school's District Championship game. Forty hours straight with no sleep was certainly "memorable."
Adam (Sales): A memorable Thanksgiving memory would be marching in the Macy's Thanksgiving Day Parade with Butler High School's marching band in 1997.
Nicole: When I was like 8 or 9, my uncle bought live pheasants and released them into the air one by one. We then all took turns shooting them, and then we ate them for dinner, that's definitely a Thanksgiving I will never forget.
What Are You Thankful For This Year?
Michelle: I am thankful for my mom being free from cancer after 6 rounds of chemo!
Adam: I'm thankful for my children who bring so much joy to my wife and me.
Brandon: Family, friends, good health, and a great company like KRD to work for.
Justin (Sales): I'm thankful this year for my daughter and my wife.
Overall, we are thankful for the support of all of our customers, partners, suppliers, and employees, who together enable us to do what we're passionate about. Happy Thanksgiving and God Bless!