Sites Of Summer
Summer means a lot of things to a lot of people, but for many it is a time to simply enjoy the outdoors. Parks, playgrounds, pools, trails, picnic areas, and bike paths are just a few of the ways to appreciate the summertime sun. For us at Keystone Ridge Designs, our employees enjoy their own vacation time or just sneaking outside the office for a lunch break or an impromptu kickball game. Another joy is seeing some of our site furniture installations come to life in the busy summer months.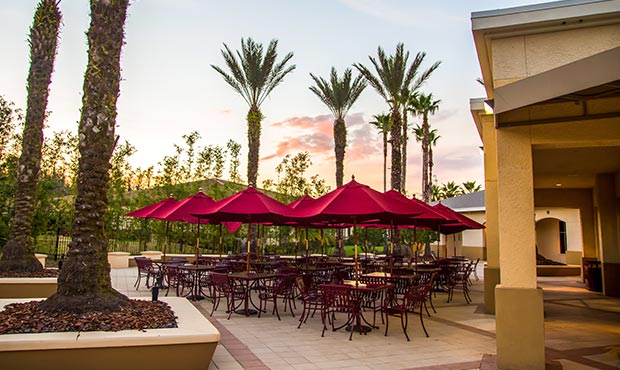 Shown: Courtyard Table Sets with umbrellas in Ruskin, FL
Whether our products are spotted at a vacation destination or in a local park on the weekends, it is evident how site furniture is essential to summer venues and outdoor public spaces. Here we will highlight some of our favorite sights and site furnishings of the summer season.
Pools
Summer is not complete without time spent at a swimming pool. With large crowds, snacks, picnic lunches and empty sunscreen bottles, our trash cans are hard at work keeping the area clean.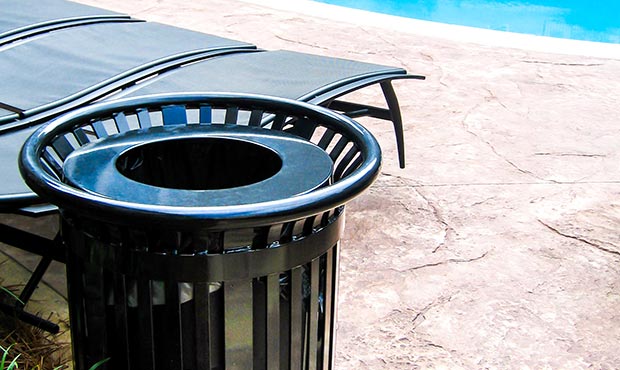 Shown: a Midtown Litter Receptacle poolside in Raleigh, NC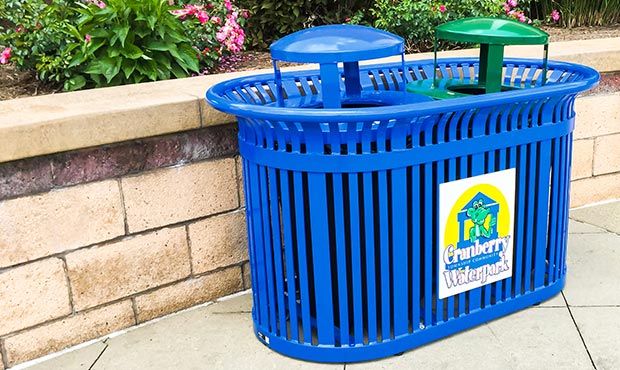 Shown: a Midtown Dual Receptacle at a waterpark in Cranberry Twp, PA
Parks
Parks & Recreation Departments across the country work hard to provide amenities that keep community parks beautiful and functional with bike racks, table sets, park benches, and litter receptacles.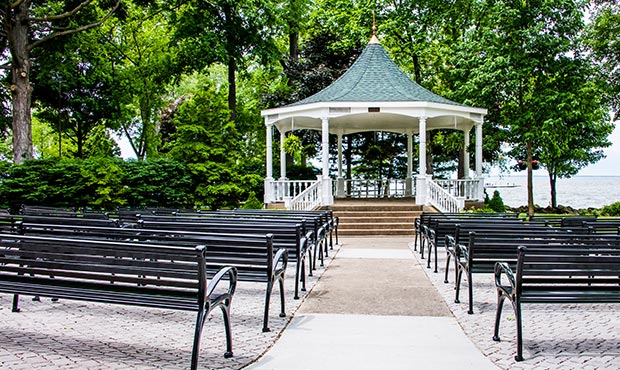 Shown: Schenley Benches next to a grandstand in Lakeside, OH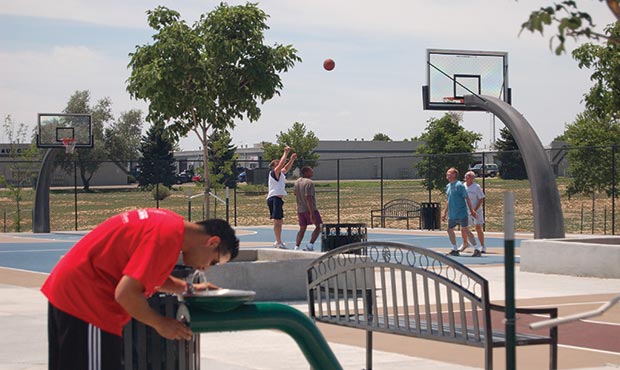 Shown: Atlanta series products courtside in Aurora, CO
Playgrounds
When school is out for the summer, playgrounds are busy with children and parents all day long. Kid-sized furnishings and playful powder coat colors add to the playground aesthetics.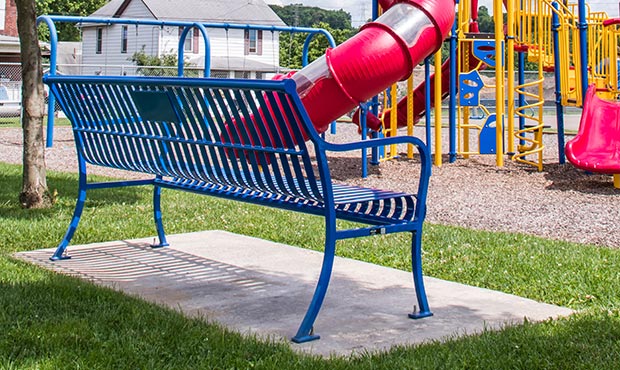 Shown: a memorial Pullman Bench at a local playground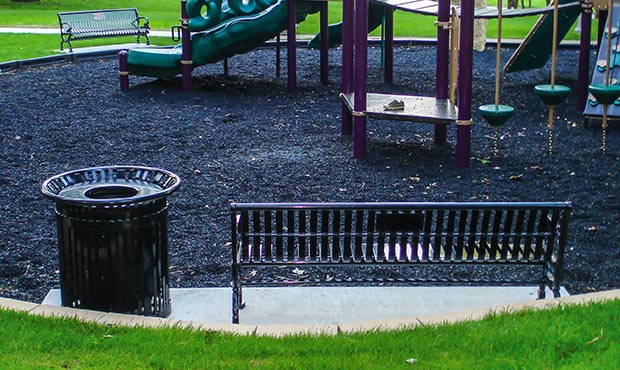 Shown: Lamplighter and Midtown products at a Dubuque, IA playground
Outdoor Dining
Restaurants and cafes increase seating capacity by opening up their outdoor patios and dining areas in the summer. Include high-quality table sets and commercial-grade umbrellas to add to the ambiance while withstanding the summer weather.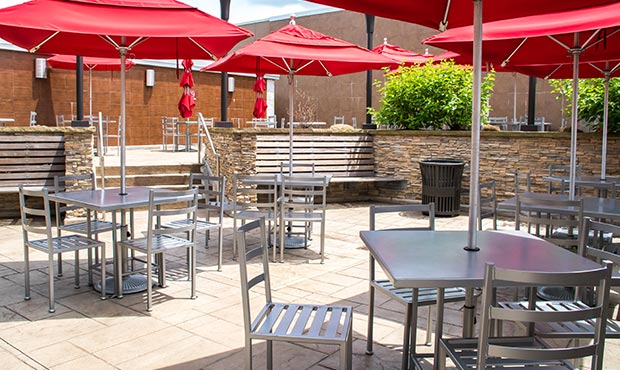 Shown: Weston Dining Table and Chair sets with umbrellas in Wexford, PA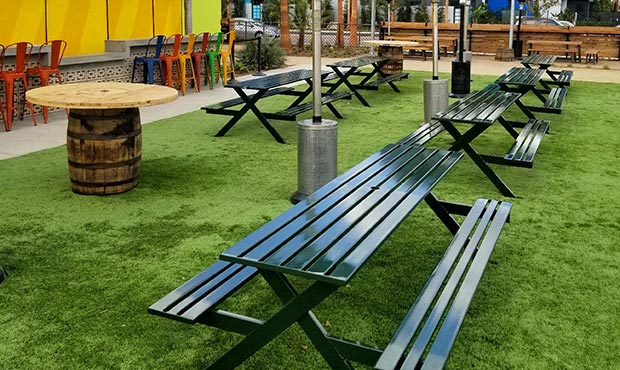 Shown: Breakwater Picnic Tables outside a brewery in Los Angeles, CA
Vacation Destinations
In popular vacation destinations, durability is key to keep up with busy crowds, hot summer sun, and ocean salt spray. Site furnishings with marine-grade powder coating stand up to the tests of summer.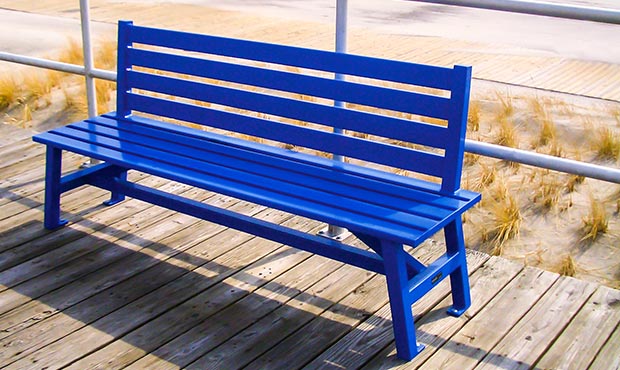 Shown: Breakwater Bench at the beach in Wildwood, NJ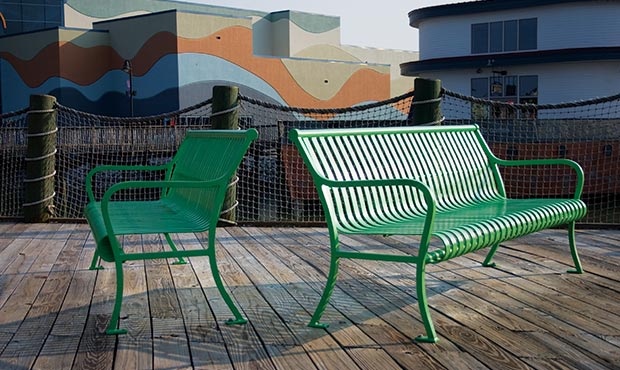 Shown: Pullman Benches on the boardwalk in Myrtle Beach, SC
Next time you are out and about enjoying your lazy days of summer, take a moment to recognize your surroundings. Appreciate nature and all it has to offer. Stop and smell the flowers. Breathe the fresh air and feel the summer sun on your face. And notice how hidden in plain sight, site furniture is with you every step of the way - to give you a break, to provide a place to eat, to offer convenient trash disposal, or to allow you to safely park your bike. These are the Sites of Summer that make us here at Keystone Ridge Designs love what we do.