Site Furniture Customization 101
We have touched on site furniture customization ideas in previous blog posts such as How You Can Brand Retail Developments, Guide To Understanding Plaques, and Four Trends In Site Furniture. To take it a step further, we would like to offer a comprehensive guide to altering, personalizing and creating your own unique space with site furnishings in our Site Furniture Customization 101 post.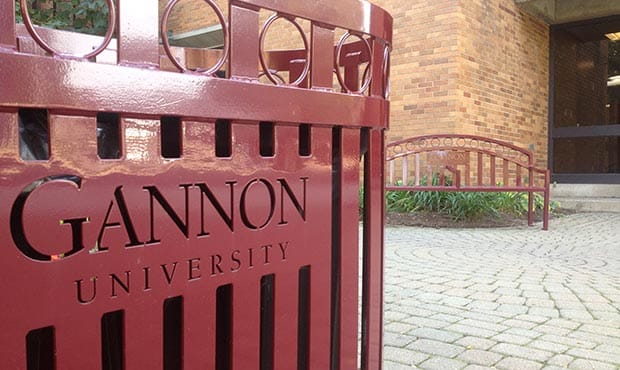 Even though any one of our products can be customized, we will focus specifically on three main categories: benches, litter receptacles, and table sets.
Benches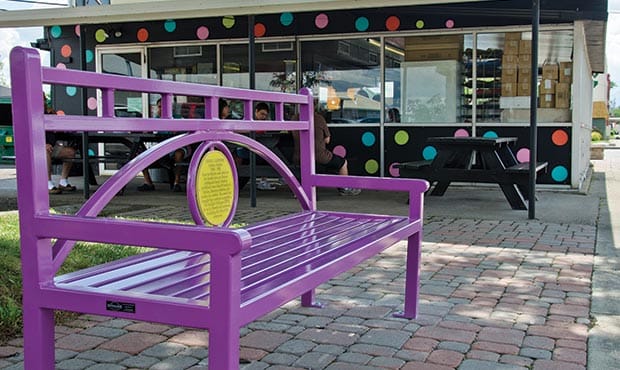 Pick a bench design and then take it from there. Customize color or material, add arms or curves, alter the length or height or make it personal with plaques, decals or laser cut logos.
There are many options to create a custom bench. Perhaps it is best explained with a picture. See the infographic below for all the ways to make a bench your own.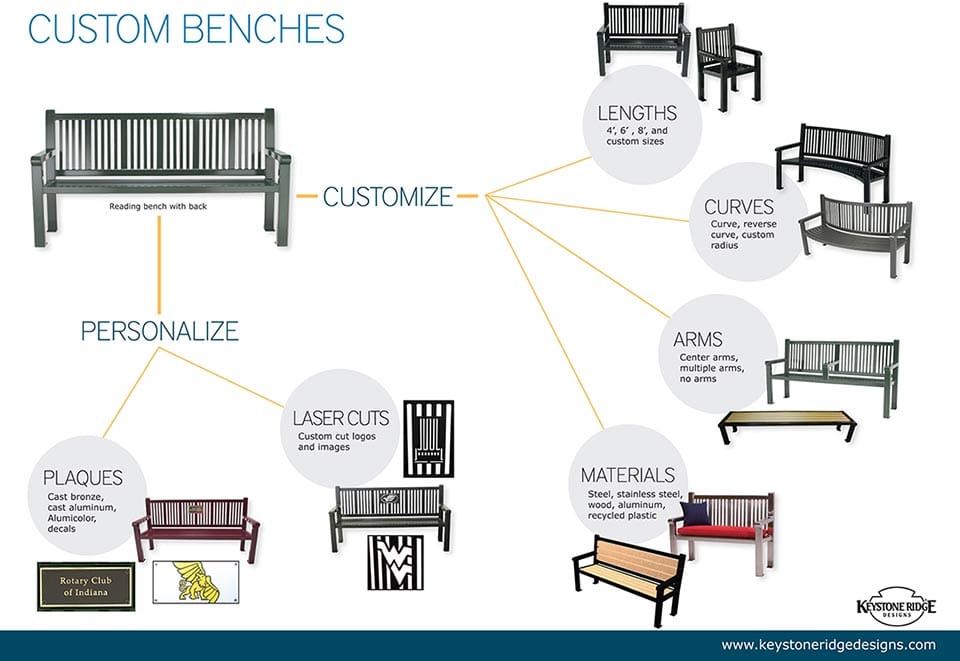 And if all else fails, work with our design team to create your own distinctive design based off of existing architecture or your own inspiration.
Litter Receptacles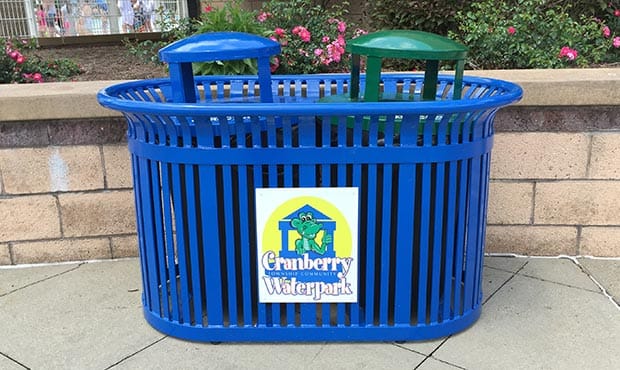 The most important thing to consider when customizing a litter receptacle is determining what the function will be. With custom lids, decals or colors, it is easy to transform a trash can into a recycling container, composting station or even a flower vase receptacle for a cemetery.
Consider the following:
Lid - Customize the size and shape of the lid opening. Do you need a covered lid or an included ash disposal solution? Do you want lids with contrasting colors to stand out and distinguish function?
Mounting - Do you need an elevated mount for easy bolting into the ground or an adjustable mount that allows for leveling on site? Consider custom mounting to a wall or pole.
Decals - Use decals on the lid to offer instruction. Choose any text or image to state your message. Add graphics and logos to the side to further personalize.
For a better idea of how to customize a trash can, see this graphic: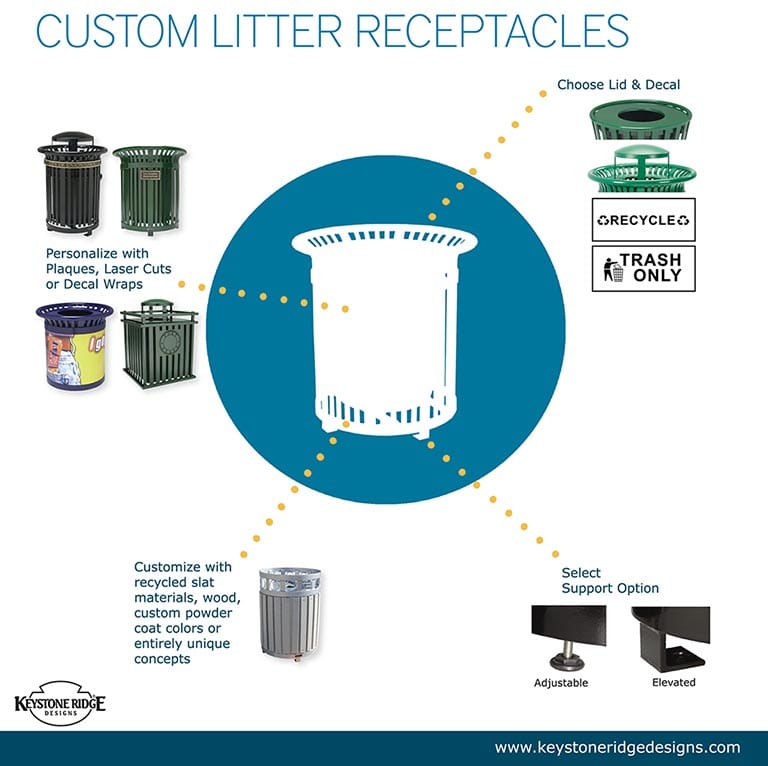 As always, you can customize the color or completely alter the design to meet your project goals.
Table Sets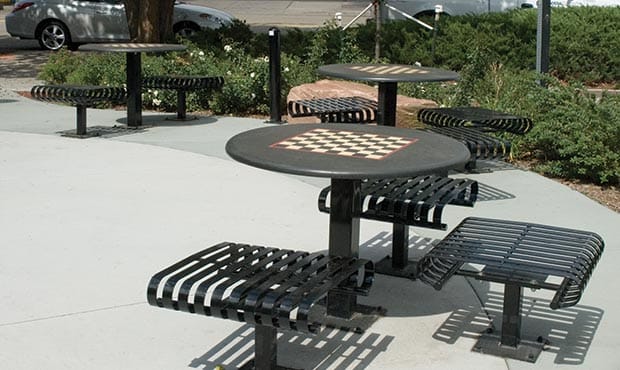 Tables can be easily altered with different tops, different bases, different seating capacities and more. The image below gives a snapshot of all the options.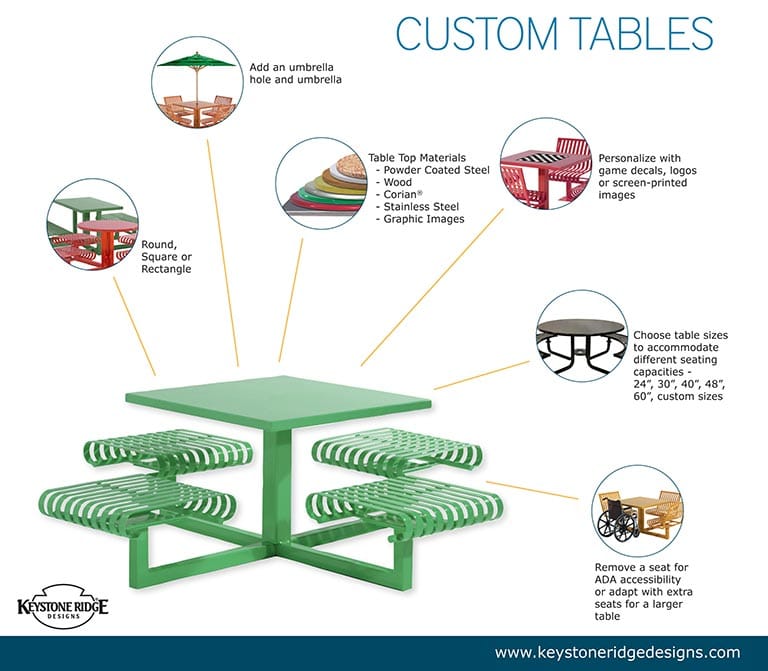 When in doubt, mix and match tops, bases and chairs to create your own unique set.
Custom is the New Standard
With our made-to-order manufacturing, we embrace opportunities to customize our furnishings. From a simple center arm or add-on plaque to an entirely new concept such as the client-inspired laser cut combination bike/ski rack seen below, we look to meet the needs of our clients with innovative concepts.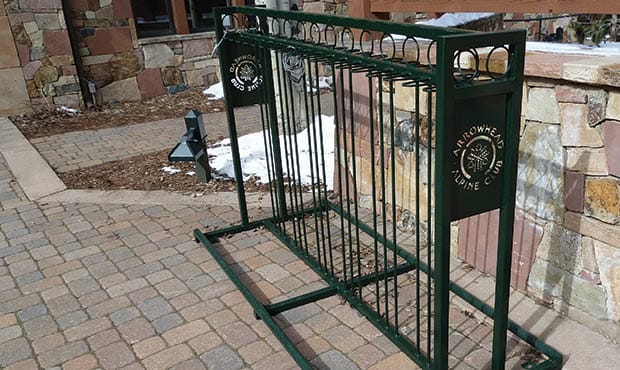 Whether it is a table, bench, litter receptacle, bike rack, planter, bollard or any other site furniture piece, Keystone Ridge Designs' manufacturing capabilities and design team allow you to achieve your vision through custom creativity.