Outdoor Seating Alternatives
Public spaces are ever-changing and constantly evolving. In today's fast-paced environment, you need to facilitate the mobile nature of how people live, work, gather and interact. Site furnishings play an important role in guiding how a space is used and creating an inviting destination. Benches and table sets are the default considerations when planning outdoor seating and still continue to be necessary.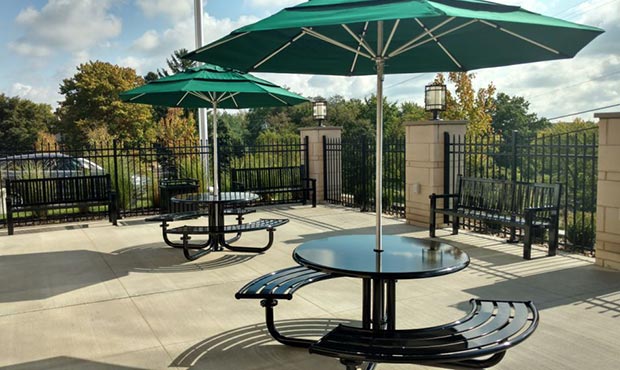 However, when investing in place-making, it can help to "think outside the bench" to re-invent seating possibilities and positively impact daily usage. This post offers unique alternatives that challenge the norm in commercial site furniture solutions.
Lean Into It - Leaning Rails
When it comes to bench alternatives, leanings rails are an ideal space-saving resting solution. Frequently used for transit stops, smoking areas or confined public spaces, these products offer support at the optimal height to simply lean back for a short rest and take a load off before moving on to your next adventure. Install one single rail or line multiple up in a row to create a full railing effect. Achieve clean lines in modern public spaces with the Carson or Penn leaning rails from Keystone Ridge Designs.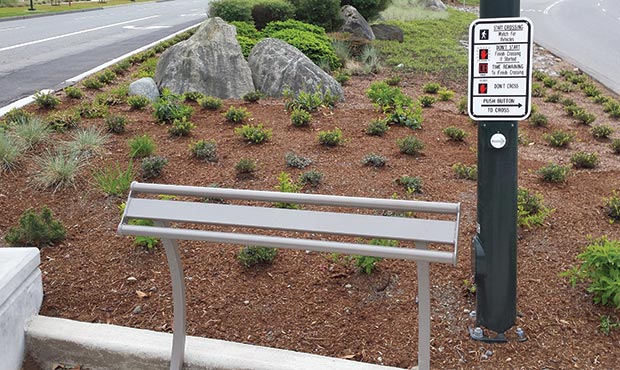 Lounging Around - Commercial Lounge Chairs
There is no need to compromise on comfort when selecting durable outdoor seating options. Lounge furniture is not just for poolside anymore. Encourage relaxation and restful lingering at parks, shopping centers and campus settings by introducing commercial-grade chaise lounge chairs. The graceful design and comfortable contours of the Loma Chaise Lounge from Keystone Ridge Designs offers an inviting option to stretch your legs and stretch your imagination beyond traditional site seating.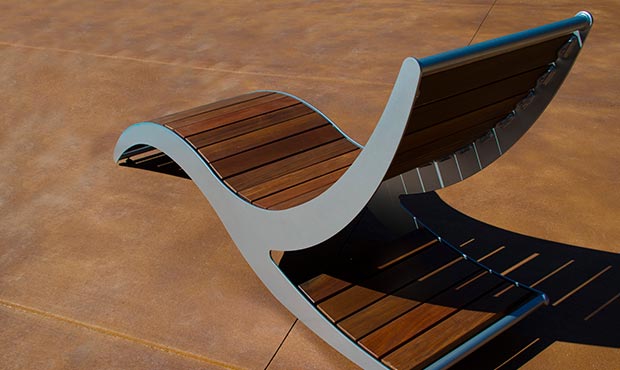 Take A Stand - Standing Height Tables
Standing desks are a popular trend in interior office design. With an increasing amount of work being taken outside, it is an easy concept to translate into outdoor public spaces. Standing height tables and counters offer the flexibility to allow freedom of movement and sturdy workstations for laptops and digital devices. The Keystone Ridge Designs Creekview Counter is the perfect example of this up-and-coming trend.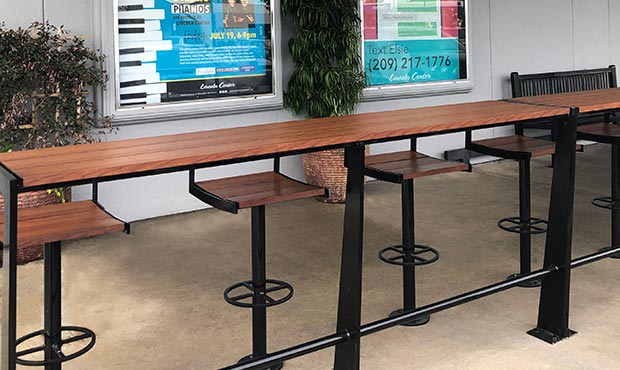 Pull Up A Chair - Lightweight Chairs
Property owners can get stuck into thinking every chair needs to be paired with a table, but sometimes spaces need to be more transient, allowing people to mix and match and gather in pods of their own choosing. High-quality lightweight chairs spread across a community lawn or large courtyard gives pedestrians the versatility to form study groups, social meetings and family gatherings as needed, wherever needed.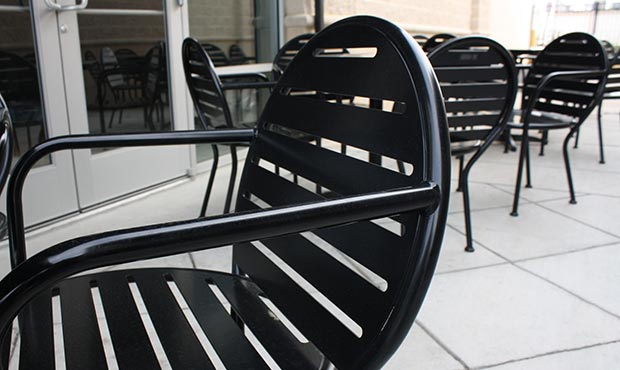 Creative Combos - Multi-function Furnishings
Even amidst all of the alternatives, perhaps a bench is exactly what you need. Consider how even a bench can take on additional functionality. Combination items such as a bench and planter in one provide visual interest alongside traditional bench seating. The Plaza Bench/Planter combination from Keystone Ridge Designs is a prime example.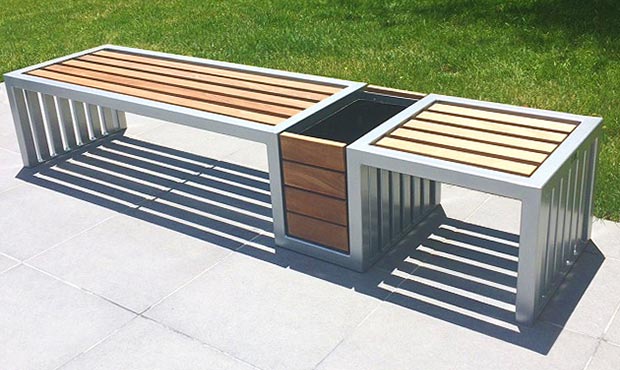 Custom Concepts
When working with Keystone Ridge Designs to achieve your vision, when in doubt, customize it. Classic table designs have been converted into standing height varieties or standard benches have been customized into single movable chairs. Even custom wall-mounted benches have been designed for clients to maximize the use of small spaces. Consider how customization can help visions come to life.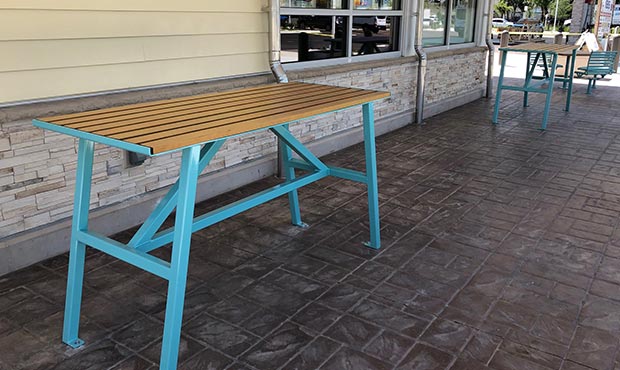 Whatever your site plans or space usage goals, think outside the bench to meet the demanding and changing needs of contemporary outdoor environments. As long as you keep quality and durability paramount, you can design a unique and creative space with innovative site furniture solutions.