25 Years of Outdoor Furniture
What does firewood have to do with the history of Keystone Ridge Designs? And what has contributed to the success and steady growth of the company over the years? This month, Keystone Ridge Designs celebrates 25 years since its incorporation in September of 1995. It is both a cause for celebration and a time to reflect on where we started, how far we've come, and what keeps us going. What we have learned is that when it comes down to it, the kindling for our fire is and has always been Perseverance, Passion, and People.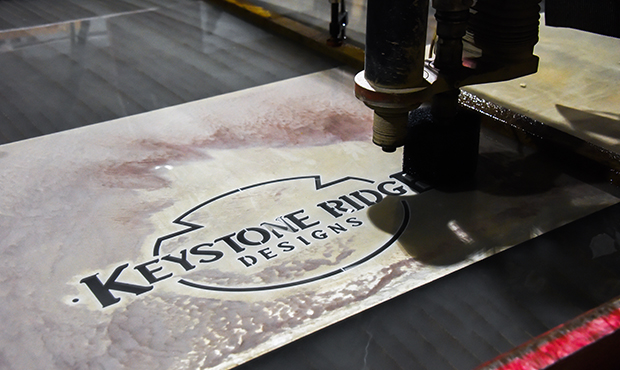 Perserverance
"Success is not final, failure is not fatal: It is the courage to continue that counts."
- Winston Churchill
Keystone Ridge Designs was started by an entrepreneurial family looking to establish a presence as an expert manufacturer of original powder coated site furniture designs. Design, Originality, and Expertise was the mantra. However, in the years and even decades before, what laid the groundwork was the perseverance of the parents, Carl and Nancy, to take risks, work hard, and most importantly trust in God. From successful business ventures in the construction industry to navigating unexpected market and economic challenges, the family leaders set an early example of how to make tough choices and seize strategic business opportunities. When times were at their hardest, the family found themselves cutting and selling firewood to put food on the table – an important lesson in hard work that stuck with the children as they joined the family business years later.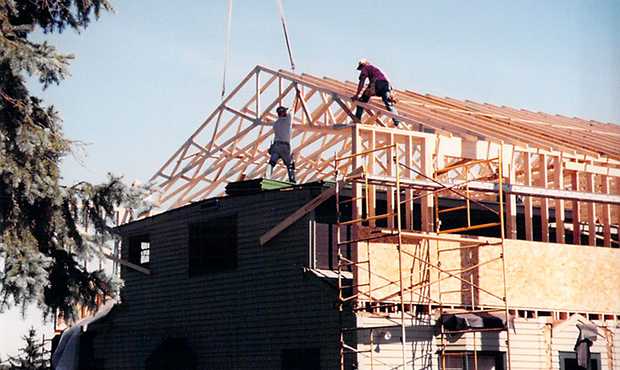 In the past 25 years since Keystone Ridge Designs was established, it has excelled through its own share of challenges. The lessons learned in the early days of entrepreneurship taught the company how to weather the storms, persevere, and quickly adapt to emerging trends to come out stronger than before. What keeps the flame going is simply a hard work ethic and an innate passion to find new ways to innovate.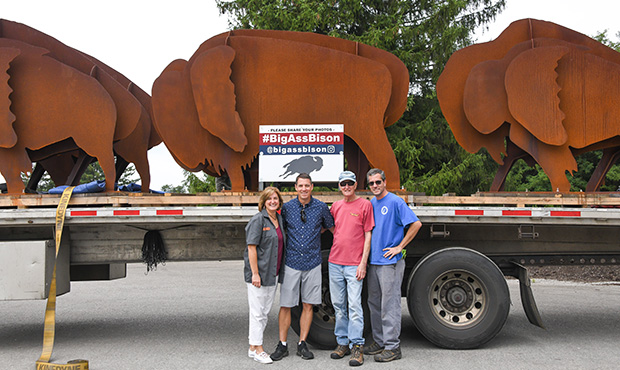 Passion
"I have never done anything that I am not passionate about."
- Carl Slear
Founder of Keystone Ridge Designs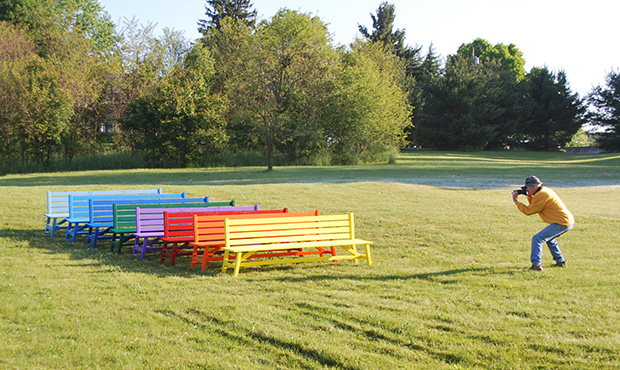 Having always been passionate about nature and the outdoors, Carl realized a perfect combination of expertise and passion when a partnership evolved to build playground equipment for a large client. Furnishing the outdoors and creating beautiful custom landscapes became the central focus that launched Keystone Ridge Designs in 1995. Starting with a relentless passion for quality and long-term durability, it was then that operations shifted to manufacturing commercial-grade steel site furnishings.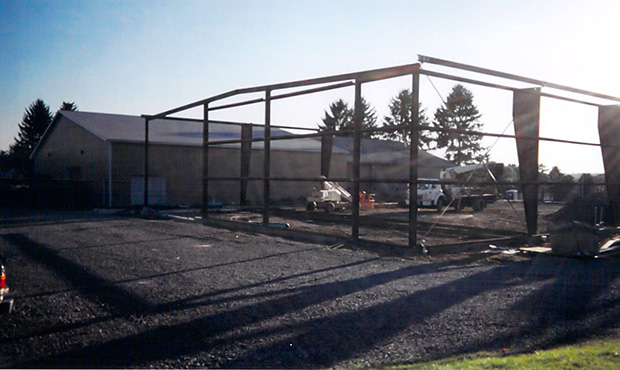 Within the formative years of Keystone Ridge Designs, product design, manufacturing and sales operations were all brought entirely in house. This ownership of all aspects of the business continues today and has created a pride in what we do and a passion for how it's done. A desire for continuous improvements and manufacturing efficiencies led to establishing our own trademarked KeyshieldTM powder coating line, launching patented product designs, acquiring cutting-edge equipment, and building new, larger production facilities.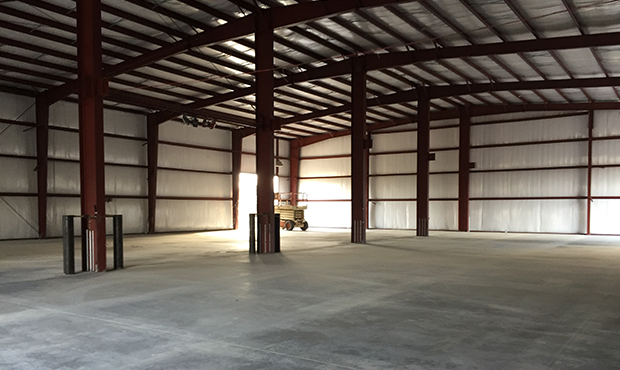 Passion is that other log we throw on the fire every day to keep us going. It fuels us to research industry trends, discover new manufacturing technology, enjoy insightful conversations with our clients, and inspire better public spaces. Additional passions go out beyond our walls to support local non-profits, help families in need and give back to our community. Whether we are building a bench or organizing a food drive, every Keystone Ridge Designs team member is encouraged to find their passion to make a difference through quality service and a servant's heart.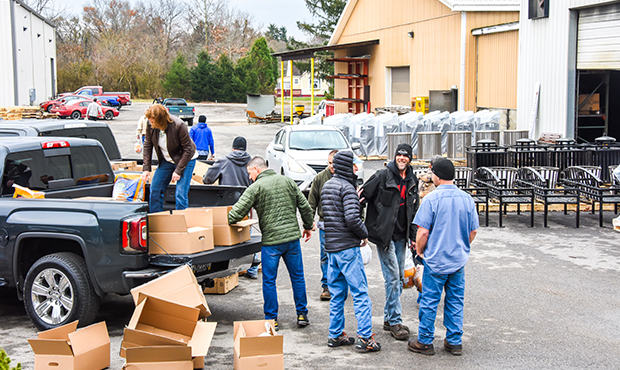 People
"No company, small or large, can win over the long run without energized employees who believe in the mission and understand how to achieve it."
- Jack Welch
More than anything it is our team members, our people, that make us burn brighter than we could ever imagine. The right people, in the right places, sharing their passions and discovering their unique talents – that is the basis of a successful business and what has made the past 25 years of Keystone Ridge Designs an enjoyable journey.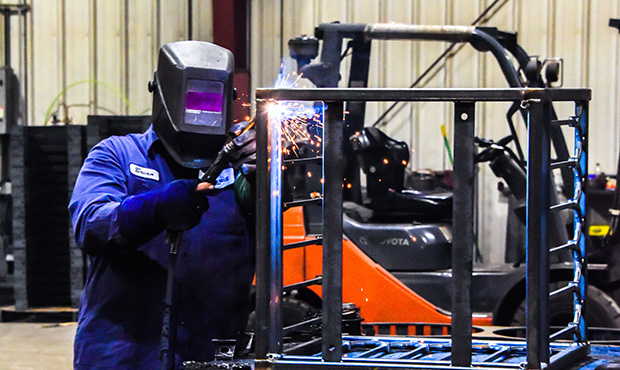 Our people are passionate and our passion is our people. From welding a litter receptacle to answering the phone – the members of our team work with passion and take pride in our products. We know we are doing more than just providing excellent site furnishings, we are employing great people, supporting a community and their families and building our local economy as an American manufacturer.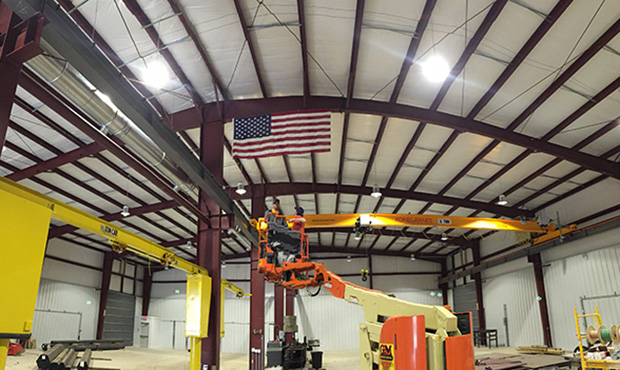 Today and the Future
In the year of our anniversary, 2020 has had no shortage of challenges to throw at us. However, we've continued to be successful in making tough decisions, smart moves and quick pivots with technology. Most importantly, we recognize the opportunities that lie ahead and are grounded in faith. The outdoors and the usage of public spaces are changing and we are here every step of the way to change with it. With custom made-to-order manufacturing, we have collaborated on countless innovative outdoor spaces to meet the market exactly where it is and inspire the future of landscape design.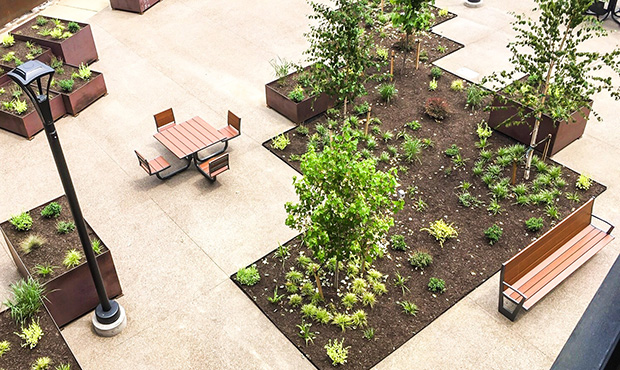 We remain vigilant to follow trends, to take risks and be flexible to adapt. The adversity of a changing marketplace motivates us to throw some more logs on the fire and press on. Because, after 25 years, we plan to keep our fire burning bright with the foundations that our company was built upon – Design, Originality and ExpertiseTM.
"The most reliable way to predict the future is to create it."
- Abraham Lincoln