Powder Coating Color Trends
At a time of the year when lists of 2020 design trends and color of the year announcements are being declared, we find our own opportunity to provide thoughtful color insights to the site furniture and landscape design community. We have blogged before about powder coating being the best type of finish for quality steel site furnishings, but here we specifically present Keystone Ridge Designs' top powder coating color ideas to guide your design decisions.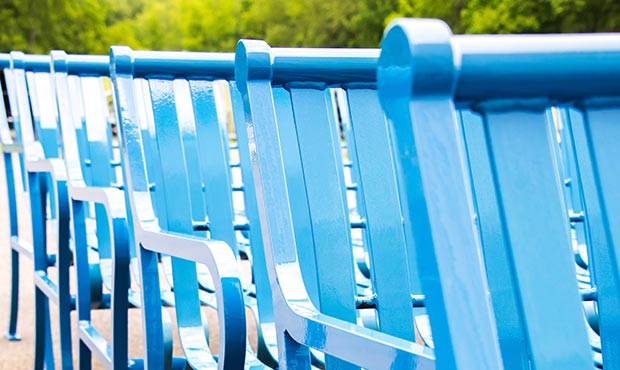 While taking into account leading influencers in color and design, we also use our recent manufacturing data to inform and educate on the following site furniture color trends.
Let It Sparkle
Metallic finishes capture attention and can immediately transform any product into a sleek and modern design. Most often seen in urban environments and contemporary settings, our Sparkle Silver has been popular for over a decade while the darker hue of our recently launched Chromite is quickly becoming a top metallic powder coat finish for sophisticated design.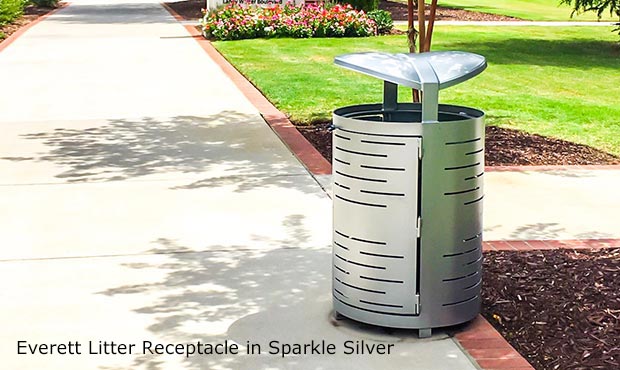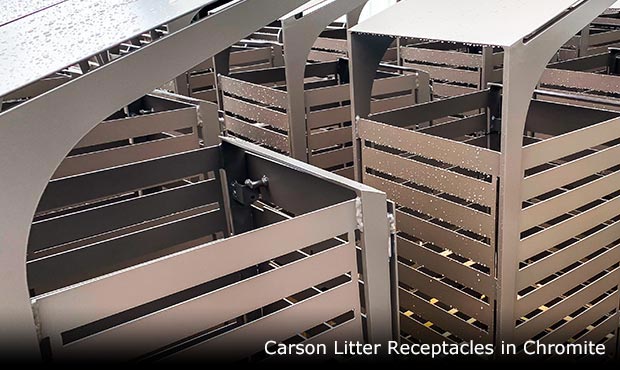 Make It Matte
The low sheen of our Matte Black finish has been a rising trend over the past year that gives site furnishings a fresh and elegant appeal. A matte finish evokes a natural aesthetic that blends seamlessly with architectural elements often seen in corporate offices, healthcare facilities or other new buildings.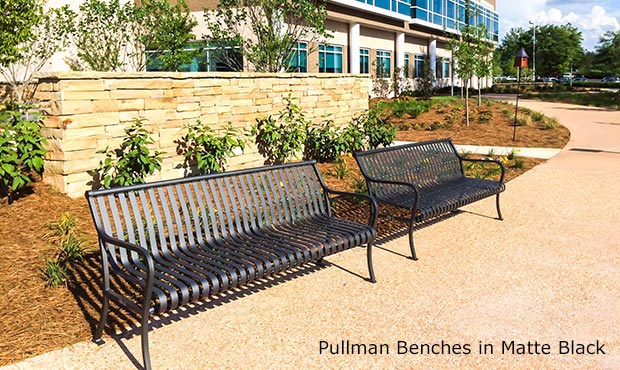 Colors Of Nature
Staying true to the landscape and the natural surroundings, earth tones and warm hues remain prevalent to create a welcoming park, playground or greenspace. Popular natural colors from our standard palette include Charcoal, Hunter Green and Bronze. These finishes easily complement the beautiful colors of nature to create a cohesive environment.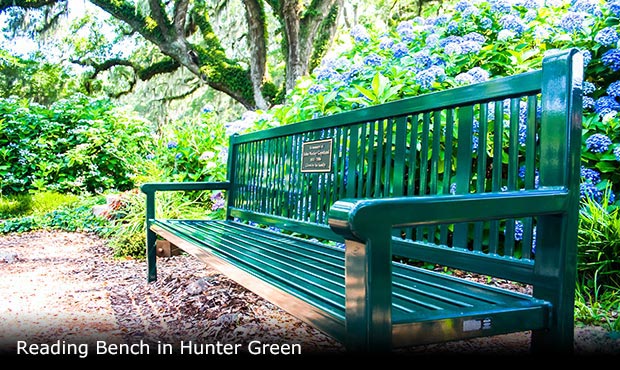 Keep It Classic
We offer 15 standard colors and over 160 custom color choices, but more often than not, we are coating products in our classic Gloss Black. The reason why is quite simply that it just works. The little black dress of site furniture finishes, Gloss Black offers the versatility to coordinate with any other colors and into any public setting.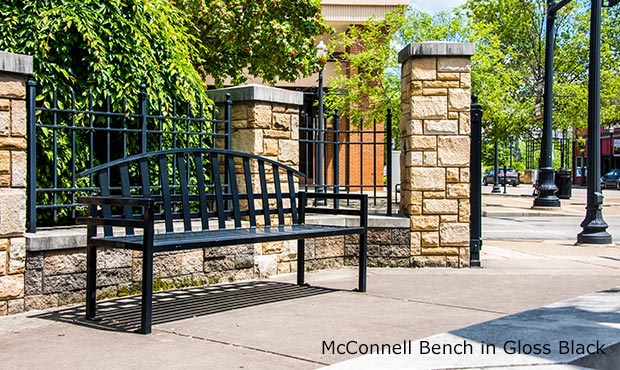 Pantone Color Of The Year
An expert in everything color, the Pantone Color Institute always announces an annual color of the year. For 2020 they have declared a timeless and enduring blue hue entitled Classic Blue (PANTONE 19-4052). This color caught our attention because it is both reminiscent of colors we use in our company branding, and it also supports the trend we have seen for increased usage of our Sapphire powder coat finish. Sapphire adds a colorful statement to site design while quietly suggesting a sense of calm that is common with shades of blue.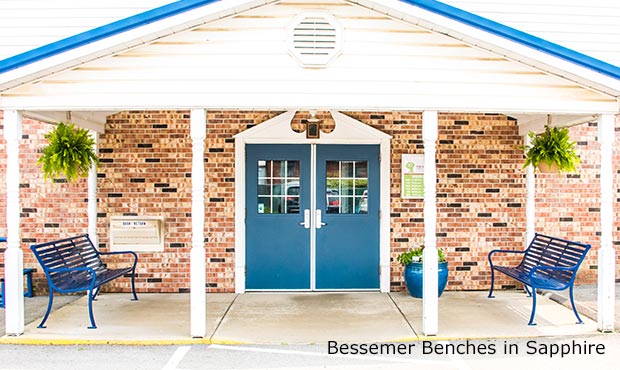 As we progress into 2020 and embark on the start of a new decade, take an extra moment to consider how site furniture color choices can affect the overall look and feel of a landscape setting. With almost 25 years of manufacturing and powder coating experience, Keystone Ridge Designs powder coating line has seen color trends come and go, but you can always guarantee that the Keyshield® finish itself will endure. No matter what color you choose, Keyshield® powder coating creates a quality piece of armored excellence that withstands the test of time.